Yearlong 7th All A Honor Roll- Libby Schiel, Mackinley Rhoden, Talon Pyle, Hannah James, Asher Haag, Haylee Comer, Dora Bencze, and Rylan Aschenbrenner Yearlong 8th All A Honor Roll- Evelyn Merriman, Taylor Kohl, Maggie Fitzgerald, Jocelyn Eck, Baylor Born, Madison Birdsong.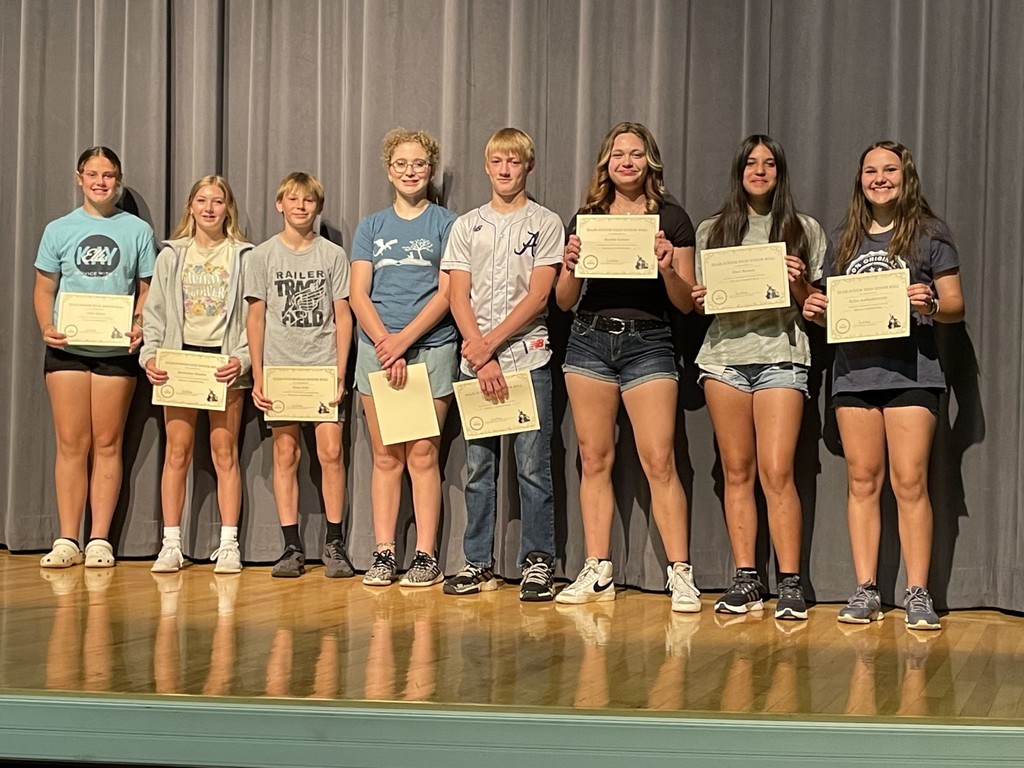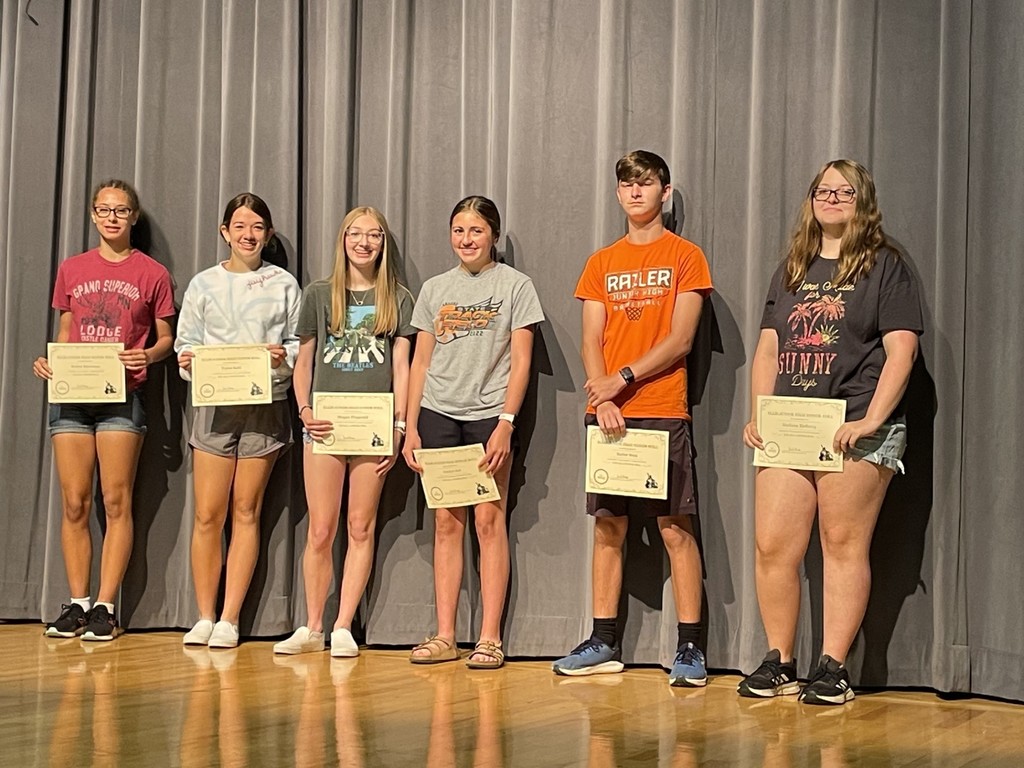 JH Awards- Scholar's Bowl Team was recognized. 7th and 8th Letter recipients for sports, band, choir, scholar's bowl, and cheer.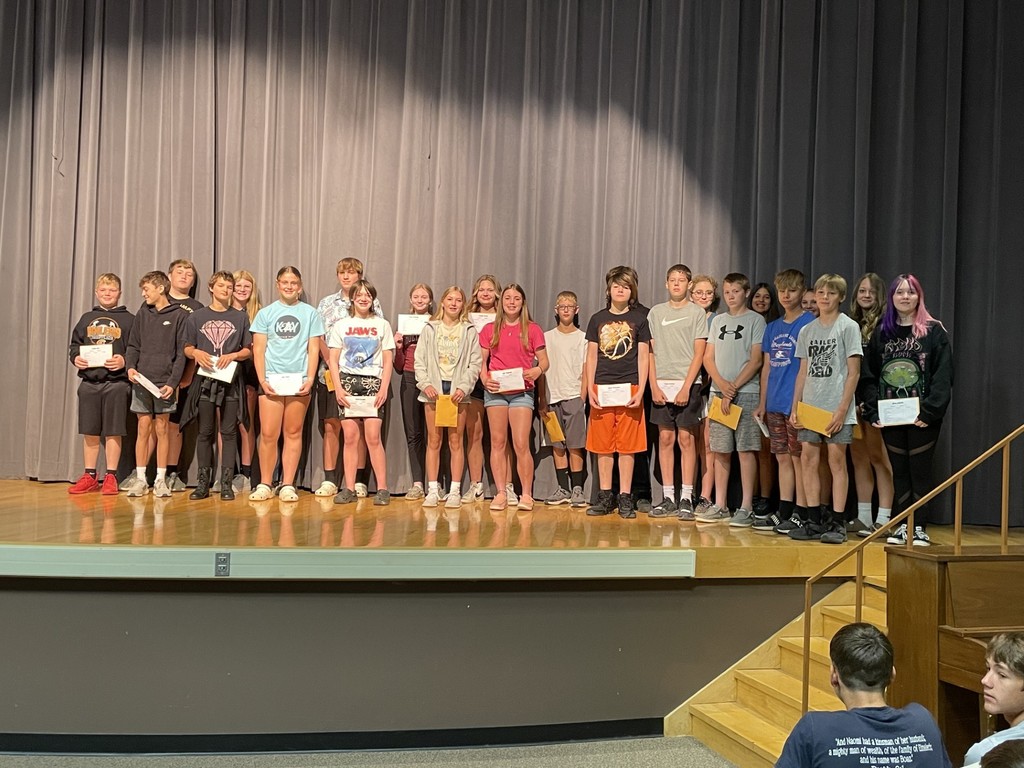 JH Awards- Outgoing and incoming KAY officers were recognized.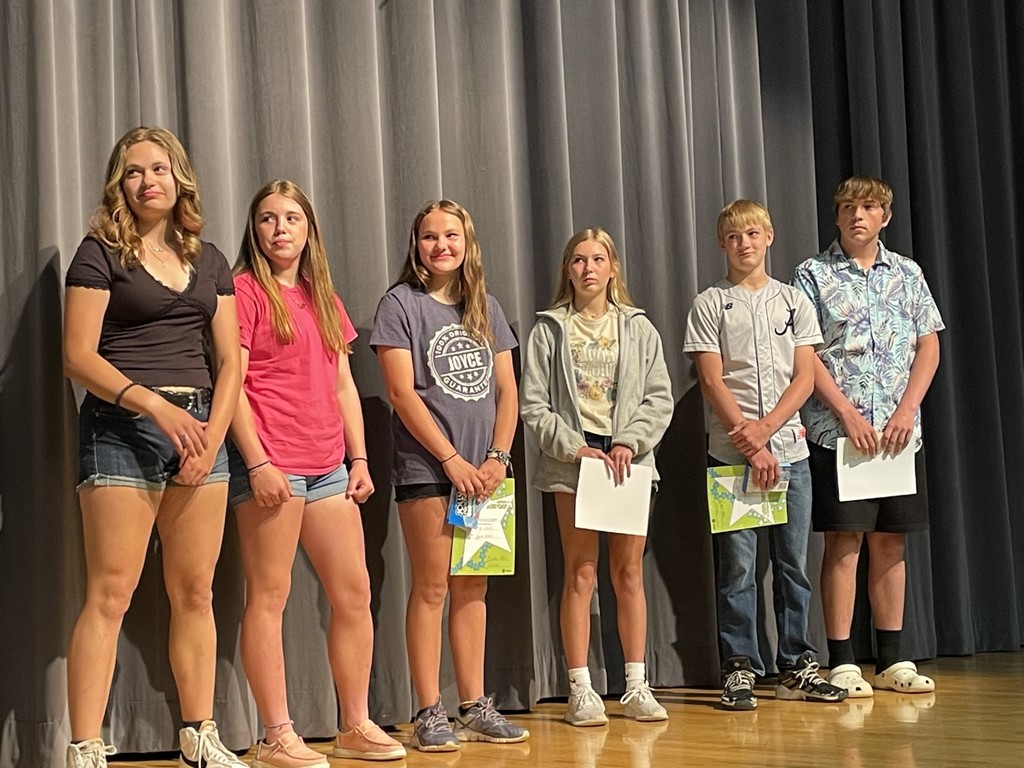 JH Awards- Top AR Readers- Emma Downing and Wyatt Dixson Spelling Bee Winner- Shane Herrington KSHSAA Citizenship Award- Evelyn Merriman and Wyatt Dixson Patriot's Pen Essay Winners- Aiden Aschenbrenner and Emma Downing

Congratulations to recent graduate Kayla Julian and freshman Gracelynn Hamel for being selected to participate in the Kansas State FFA Band and Choir!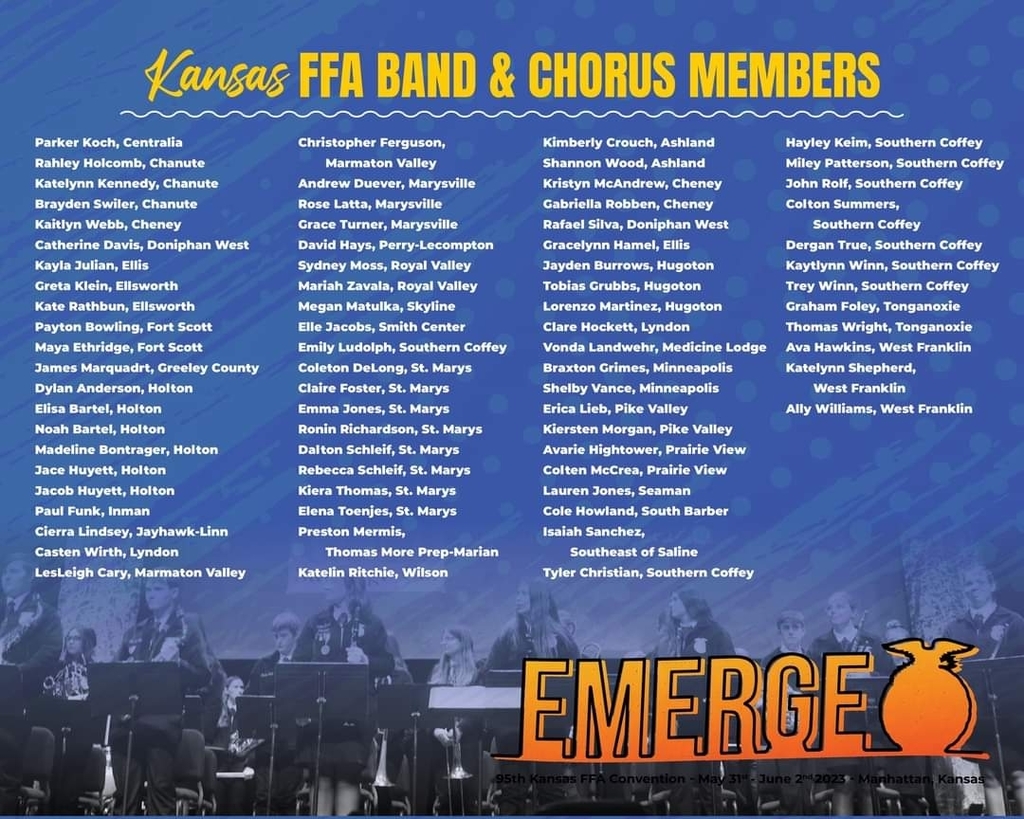 2023 EHS Senior Video is back up on the USD388 YouTube Channel at
https://youtube.com/c/USD388
There was some video missing from the previous video, so we've uploaded the corrected version.

Congratulations to Austin Carroll for qualifying for the 2A state golf tournament. The team missed out, but had a great season with a lot of young talent returning next year!

The 7th graders are taking part in the annual bike tour of Ellis, led by Mr. Chris Rorabaugh.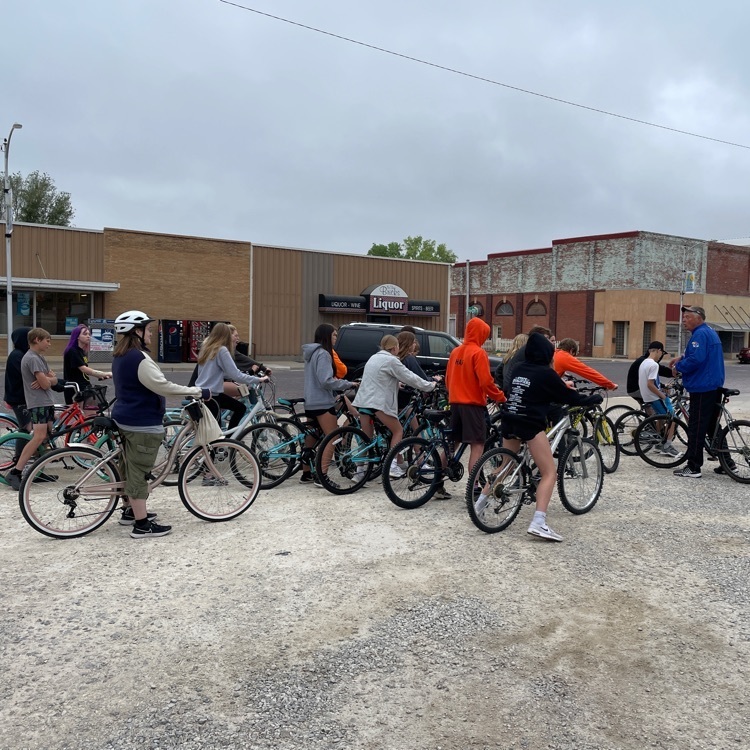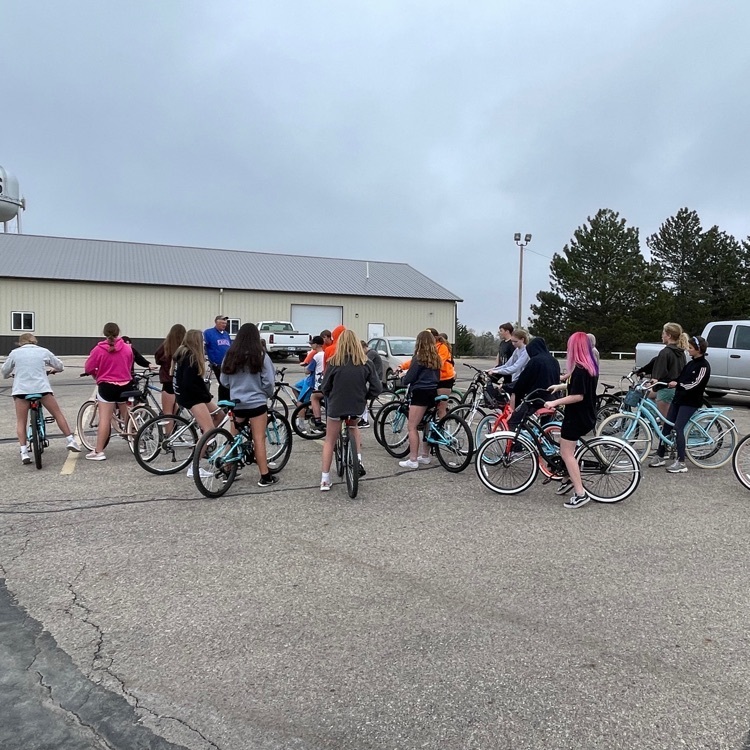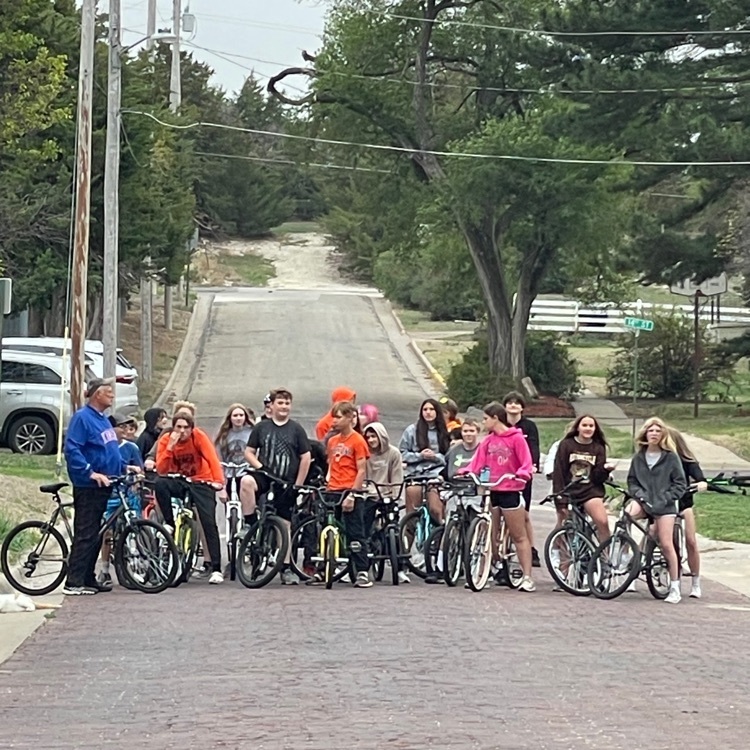 Ellis High School will have finals on Monday & Tuesday. Last day of school is Wednesday! Happy Summer!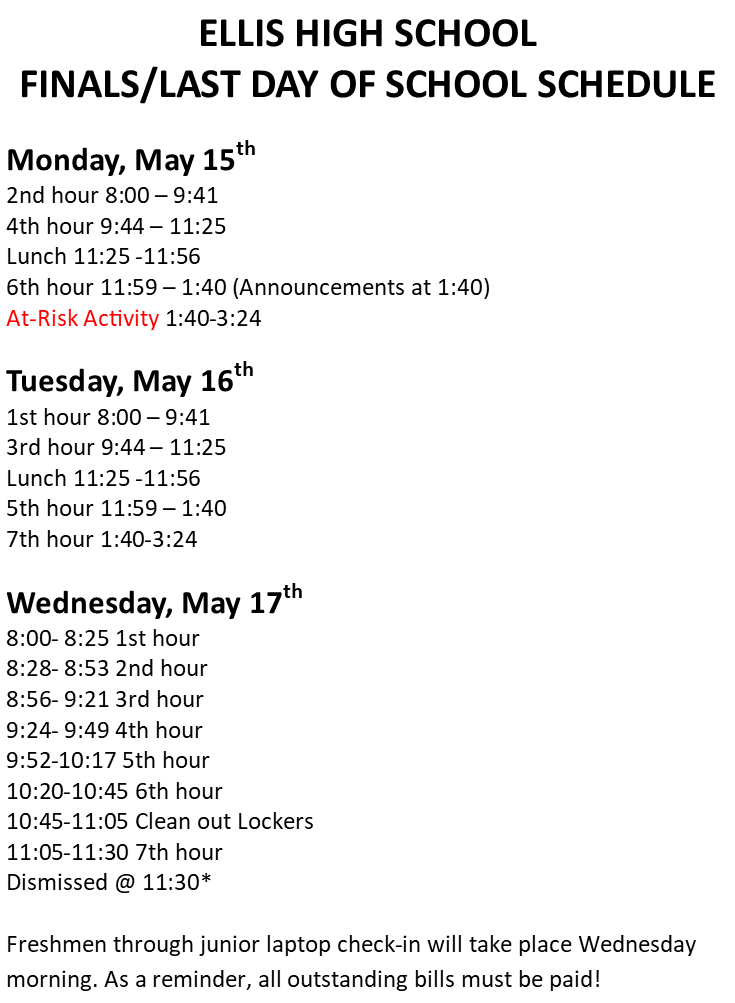 Good luck to our Ellis Railroader teams as we begin post-season this week! First round regional action dates and times have been set. Monday, May 15 – Golf @ Hoxie 9:30am; Baseball @ Salina vs. Wilson 3:00pm Tuesday, May 16 – Softball vs. Salina-Sacred Heart @ Ellis 3:30pm; Soccer @ McPherson 6:00pm

MCEL 6th Place- Dora Bencze- Shot Put 28'5 1/2 Asher Haag- Long Jump 15'4 1/2 Braidyn Cox 800m run 2:40.17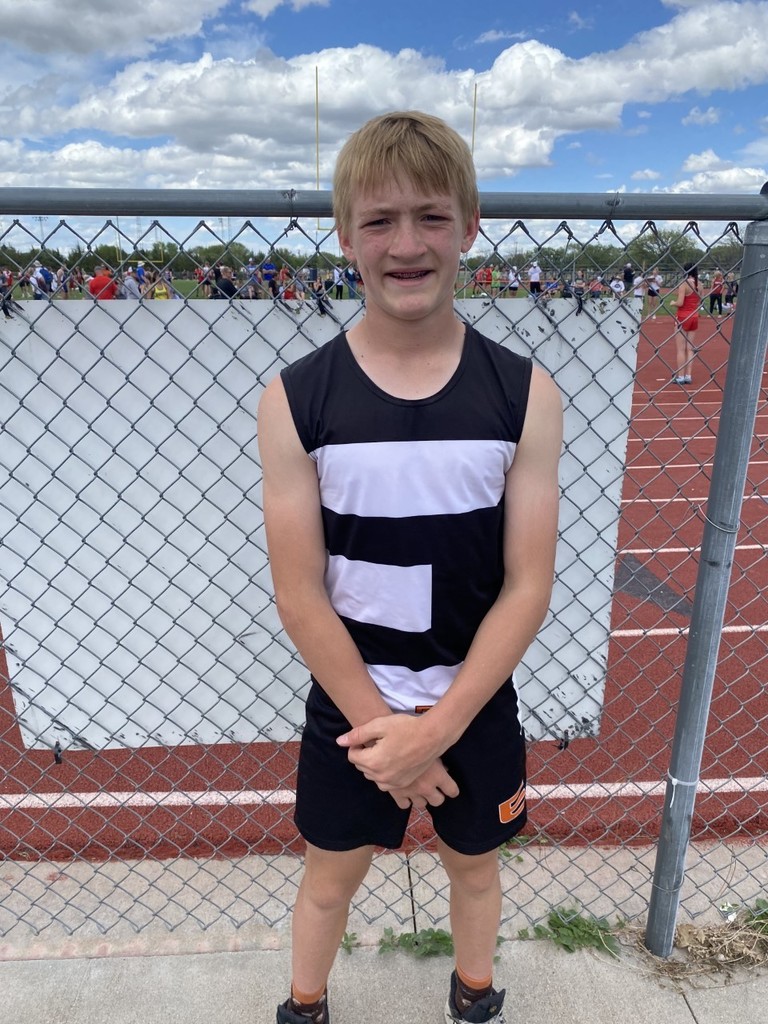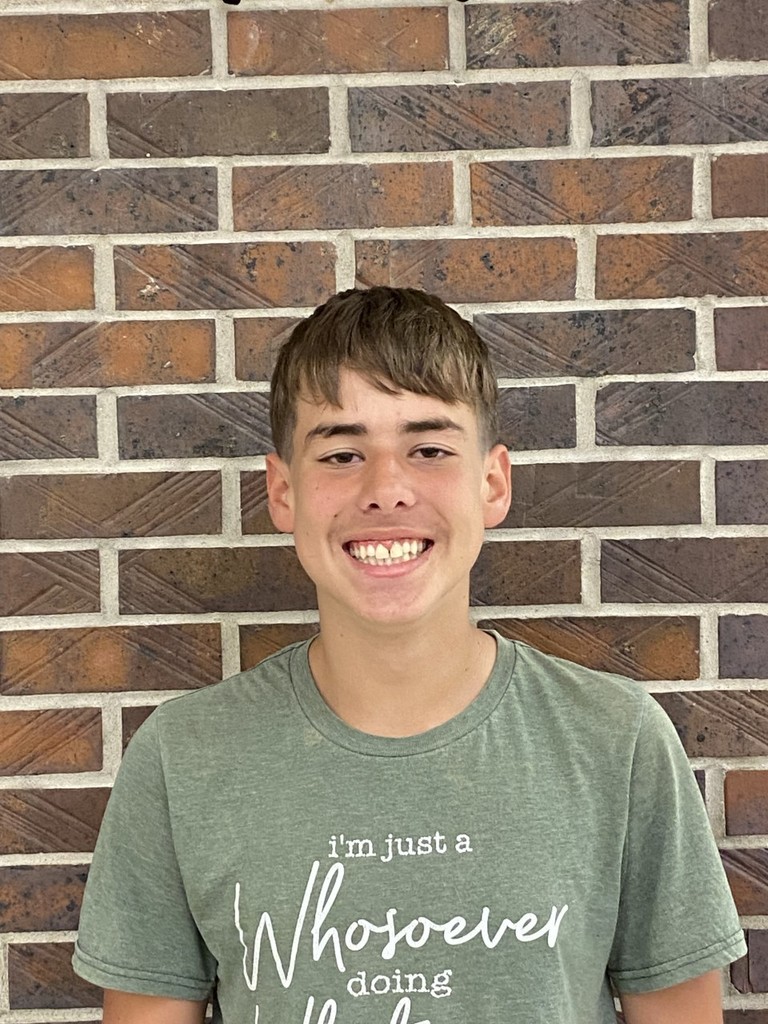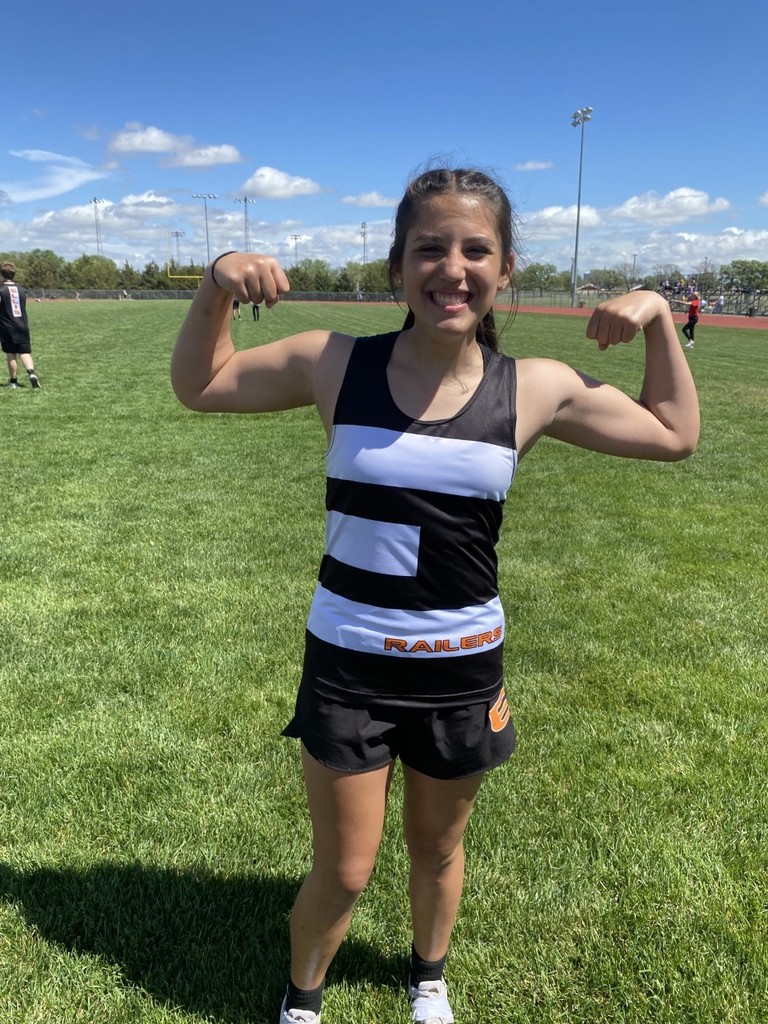 MCEL 5th Place- Trenton Schartz Discus- 105'3 Piper McClung 200m dash 31.27 Adam Bongartz Pole Vault 6'6 Braidyn Cox- 1600m run 5:46.83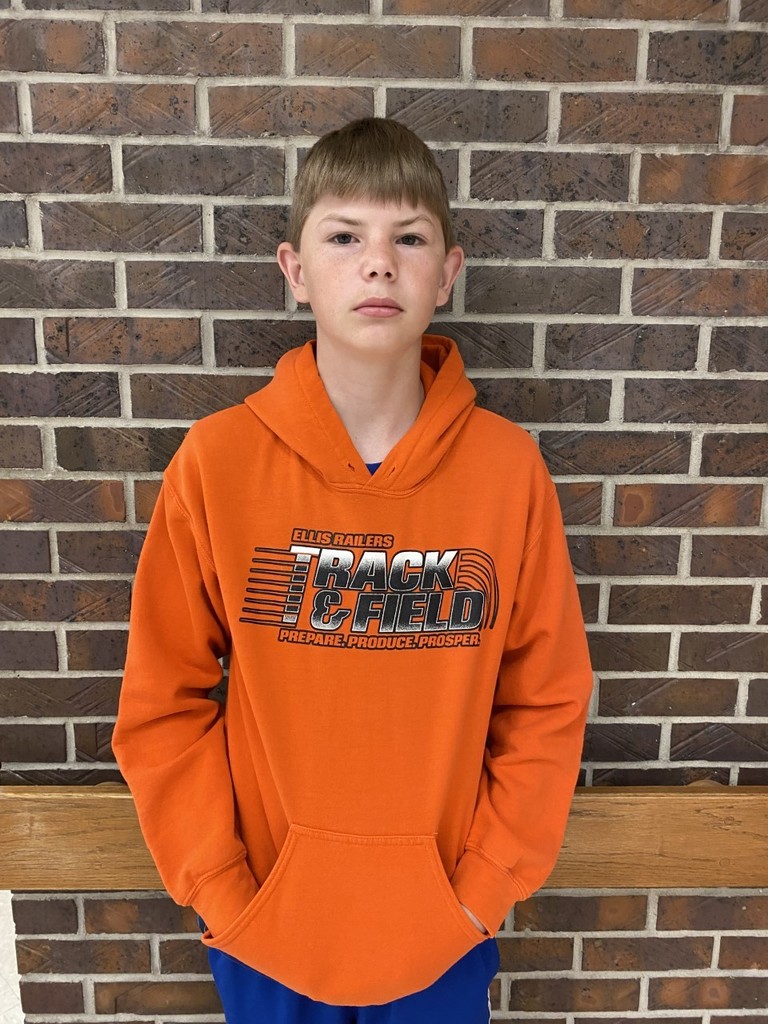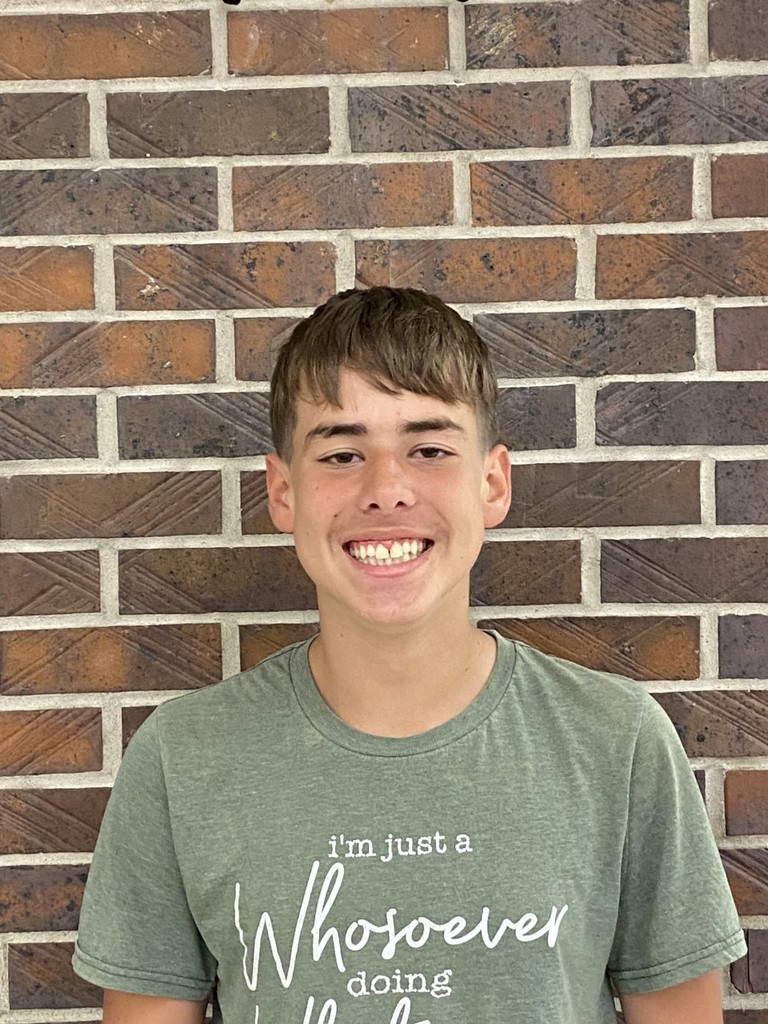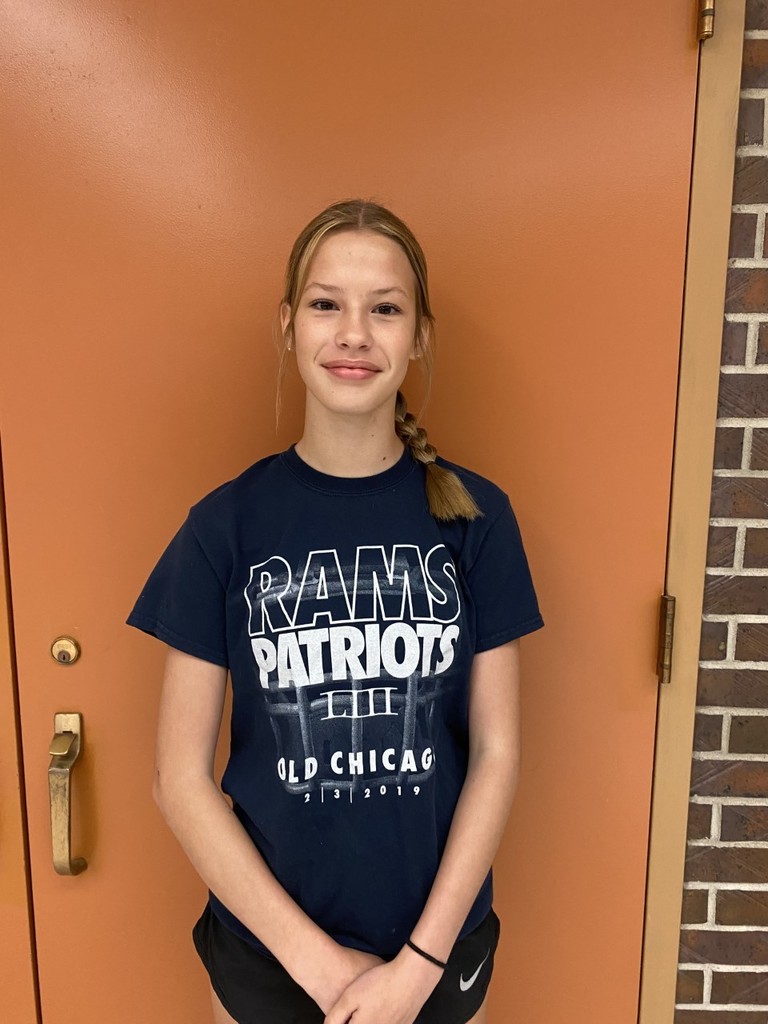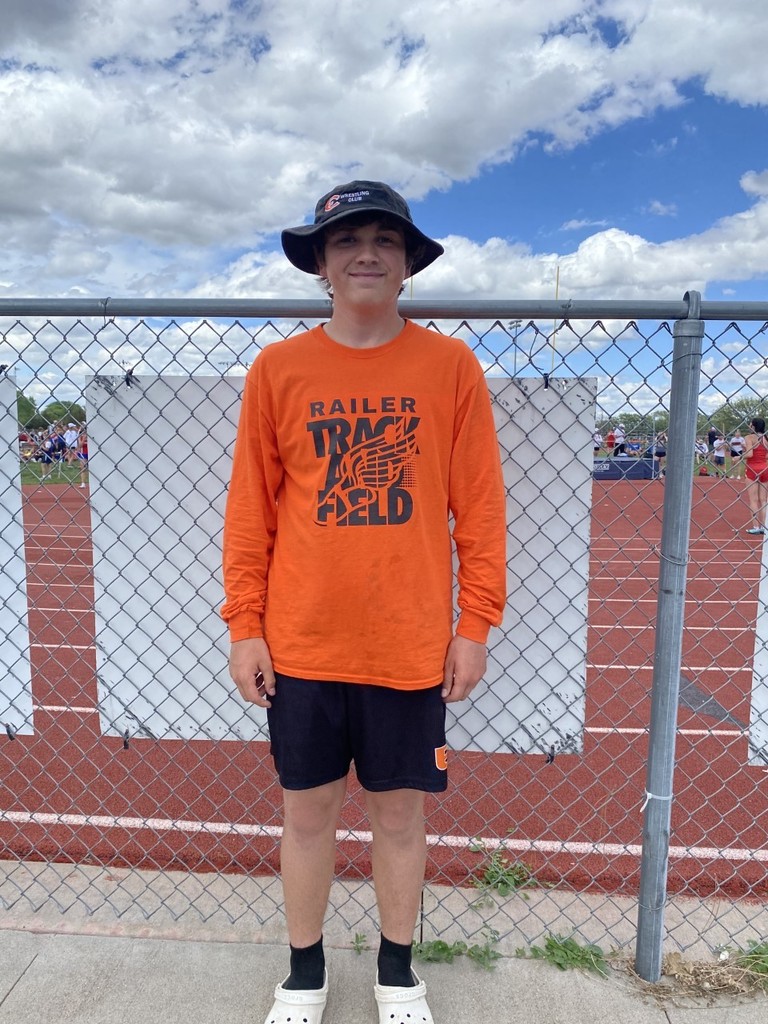 MCEL 4th Place- Rylan Aschenbrenner- Javelin 72'8 Lyla Richards- 100m dash 14.88 Jocelyn Eck- 1600m run 6:39.25 Baylor Born- Javelin 122'6 7th Boys 4x100 Asher Haag, Jaxin Howland, Sam Byers, Trent Schartz 55.72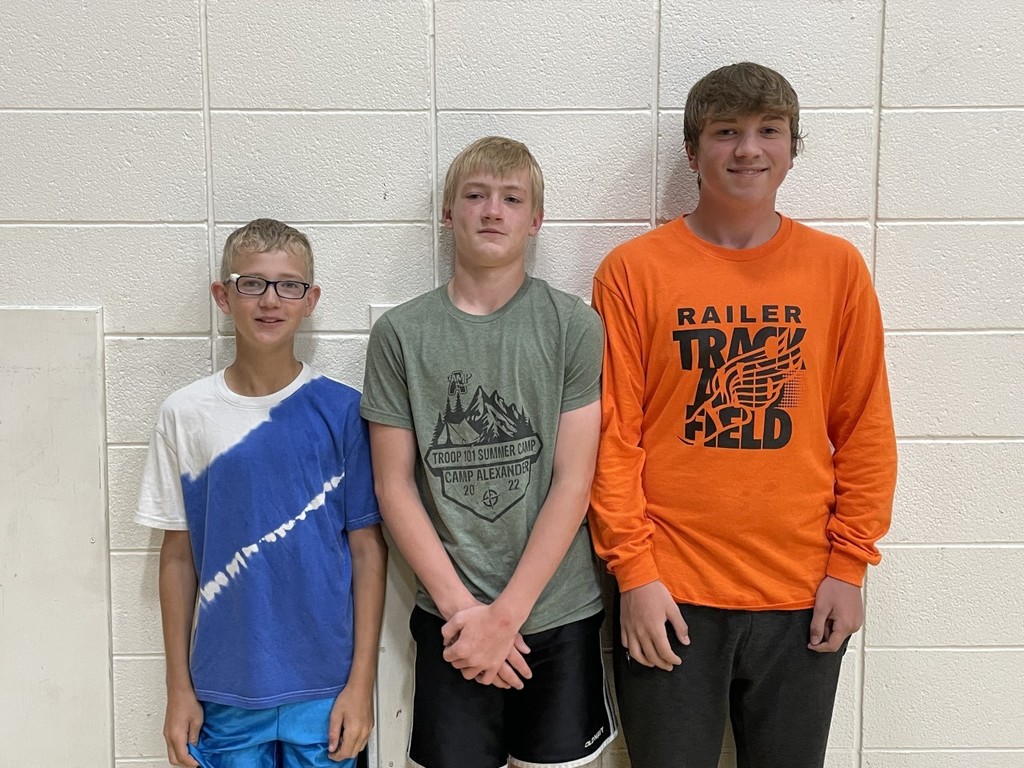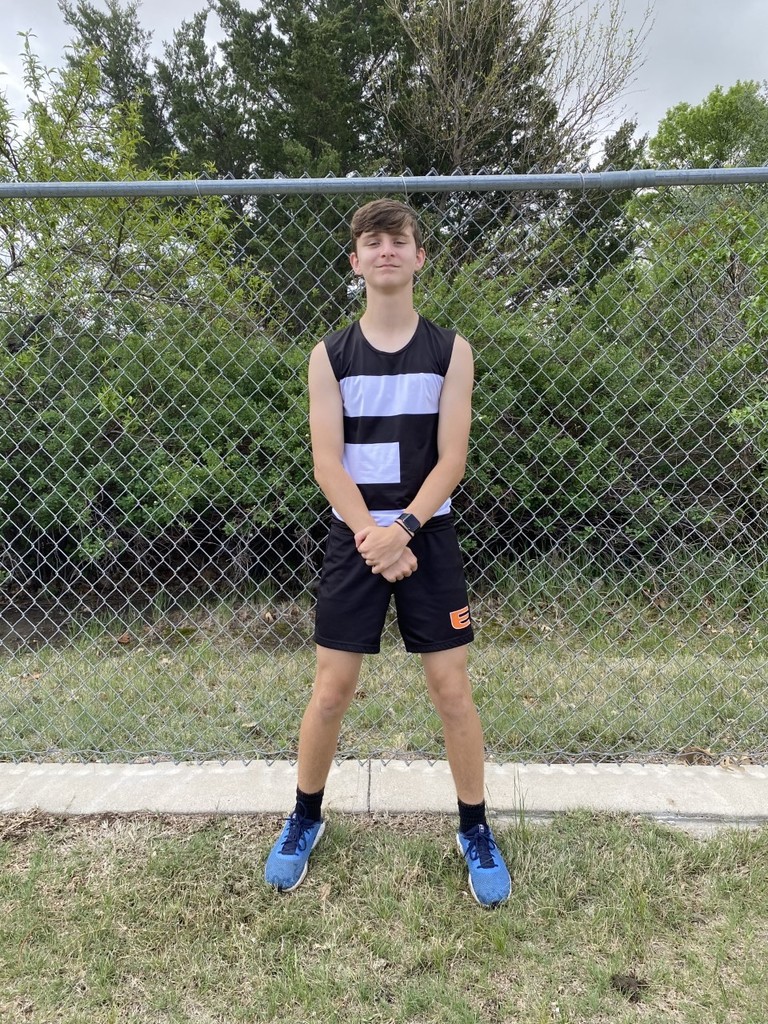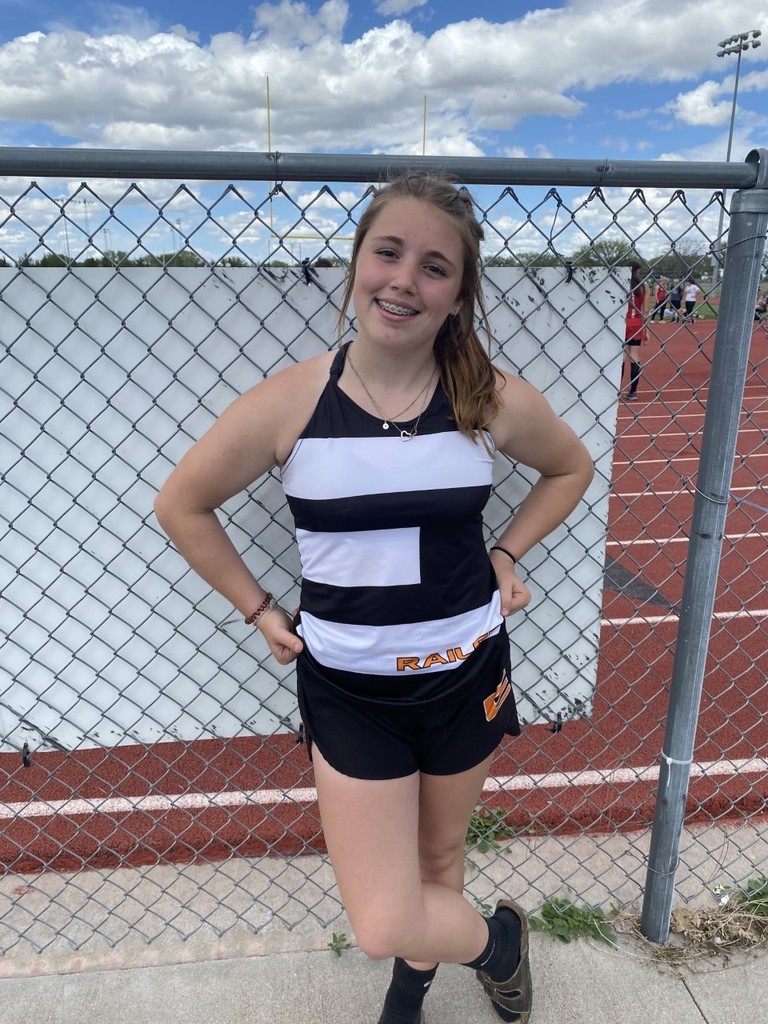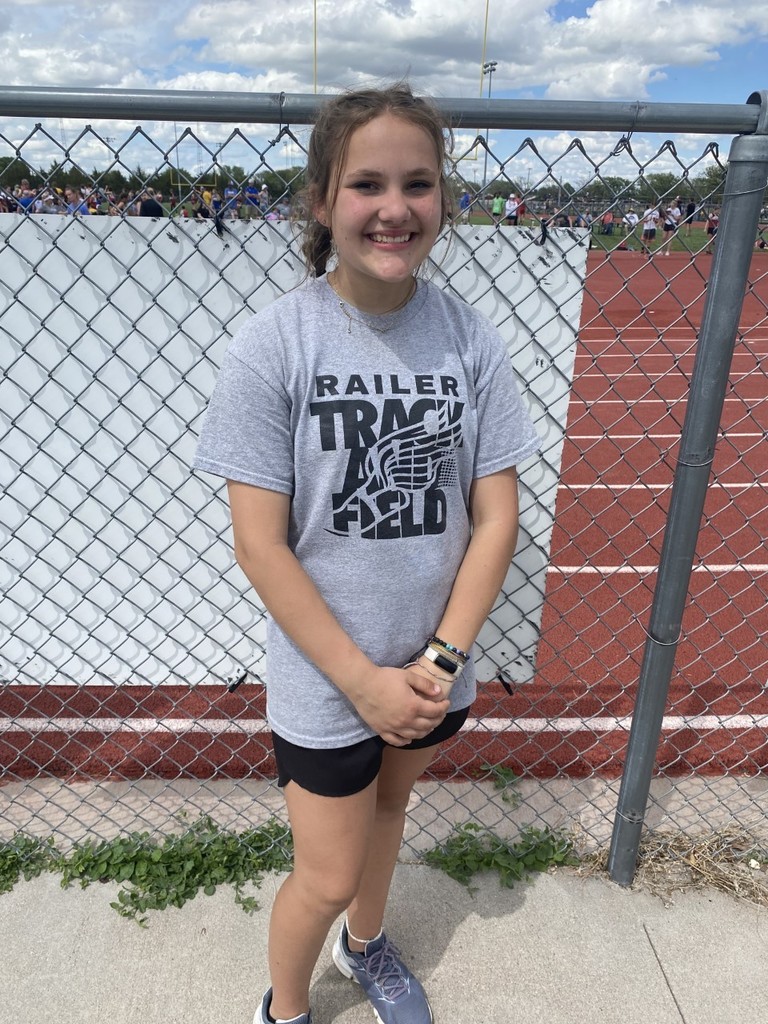 MCEL 3rd Place- Haylee Comer- Shot Put 30'8.5 7th Girls 4x100 Mackinley Rhoden, Lyla Richards, Dora Bencze, Haylee Comer 57.42 7th Girls 4x200 Mackinley Rhoden, Lyla Richards, Dora Bencze, Haylee Comer 2:07.16 Asher Haag- 200m dash 28.78 8th Girls 4x100 Jocelyn Eck, Jersee Fabrizius, Piper McClung, Evelyn Merriman 57.58 Aiden Aschenbrenner- Long Jump 17'5.5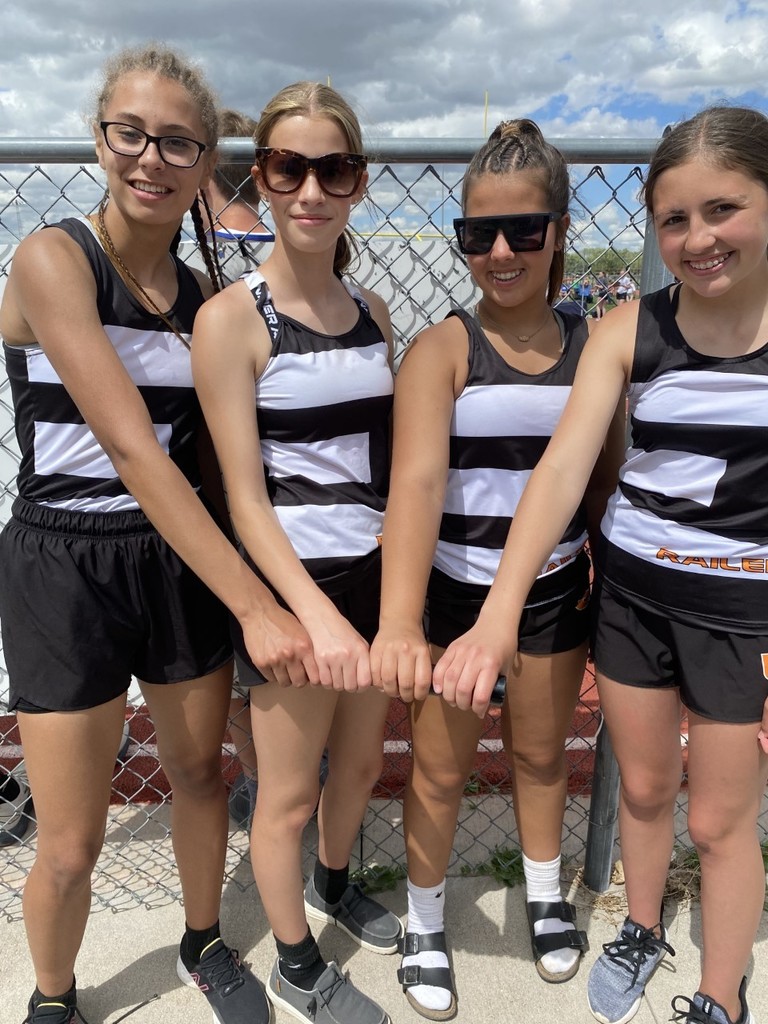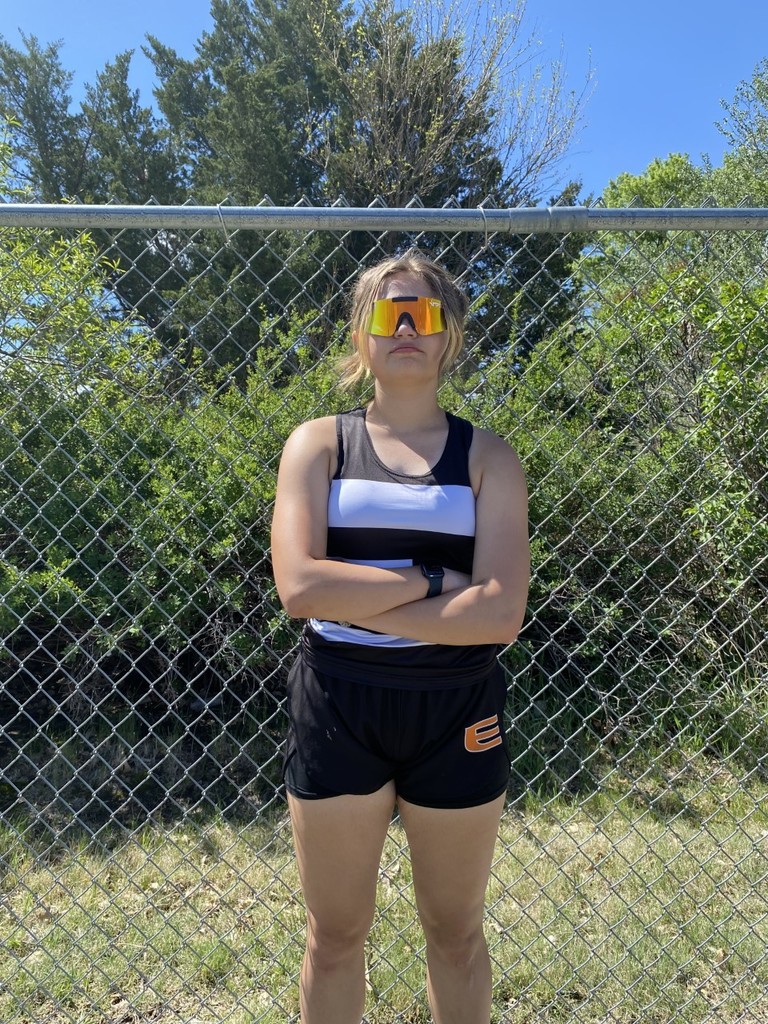 MCEL Champs- Haylee Comer- Javelin 94'7" Trenton Schartz- Javelin 136'4.5 Evelyn Merriman- 100m dash- 13.64 200 m dash- 28..08 8th Girls 4x200- Jocelyn Eck, Jersee Fabrizius, Piper McClung, and Evelyn Merriman 2:02.30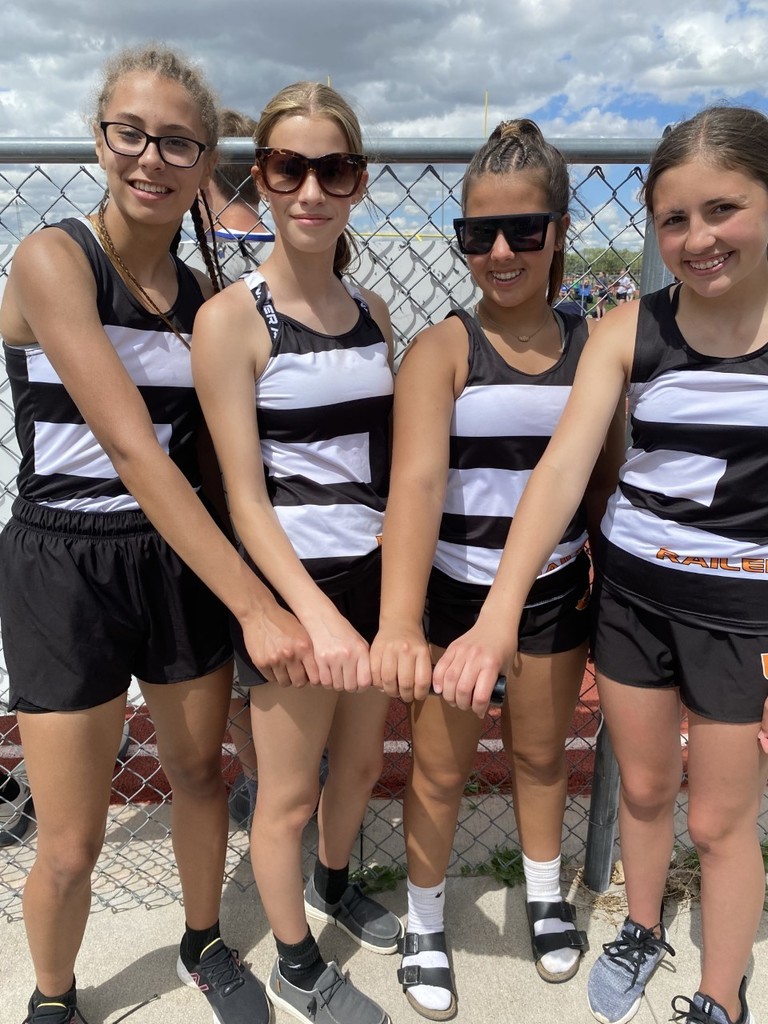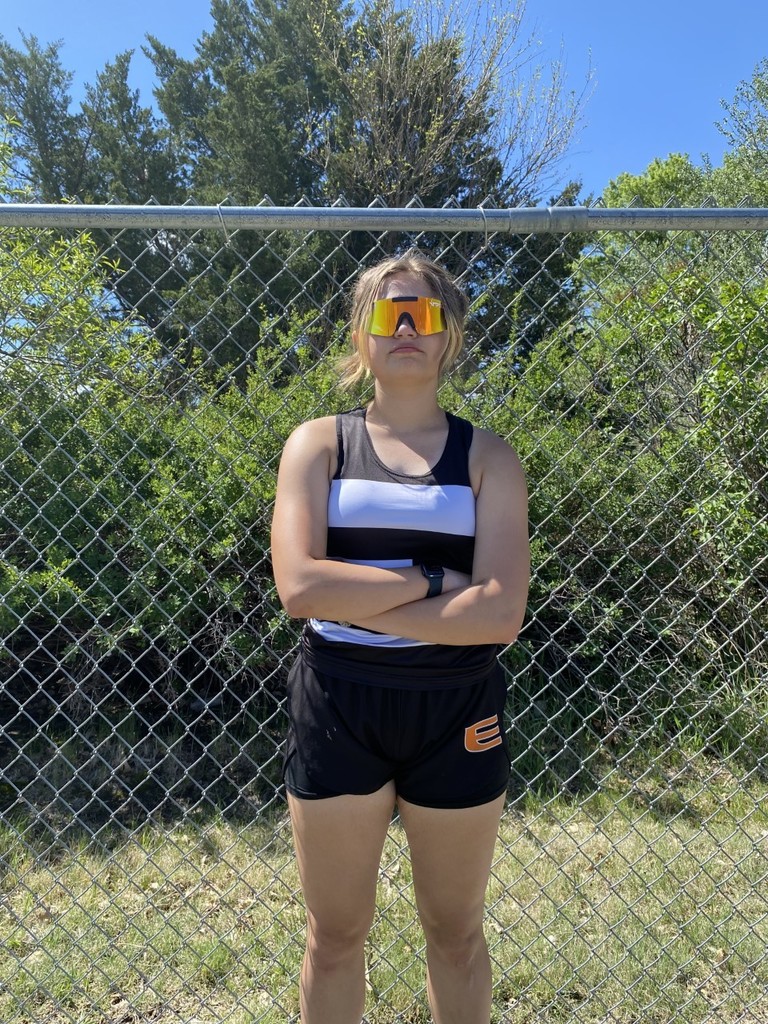 Hello All, Friday, May 12 is Childcare Provider Appreciation Day! A big shout out to Ellis childcare providers..Kim, Cat, Sandy, Phylis, Noel, Faith, and Lisa. If I missed anyone, please accept my apologies. Please thank them for what they do. To celebrate, NWKS Economic Innovation Center asked Northwest Kansas parents to submit thank you messages to their childcare provider. They put all those messages together in a thank you video. Enjoy!
https://youtu.be/TvG-9p4x6OU
Video Premiere Tomorrow! The 2023 EHS Senior video will premiere tomorrow at 3:30pm on the USD388 YouTube Channel
https://youtube.com/c/USD388
Ellis High School Seniors visited both Washington Grade School and St. Mary's School this morning! They were also treated to brunch by the Ellis Alumni Association. Graduation is tomorrow!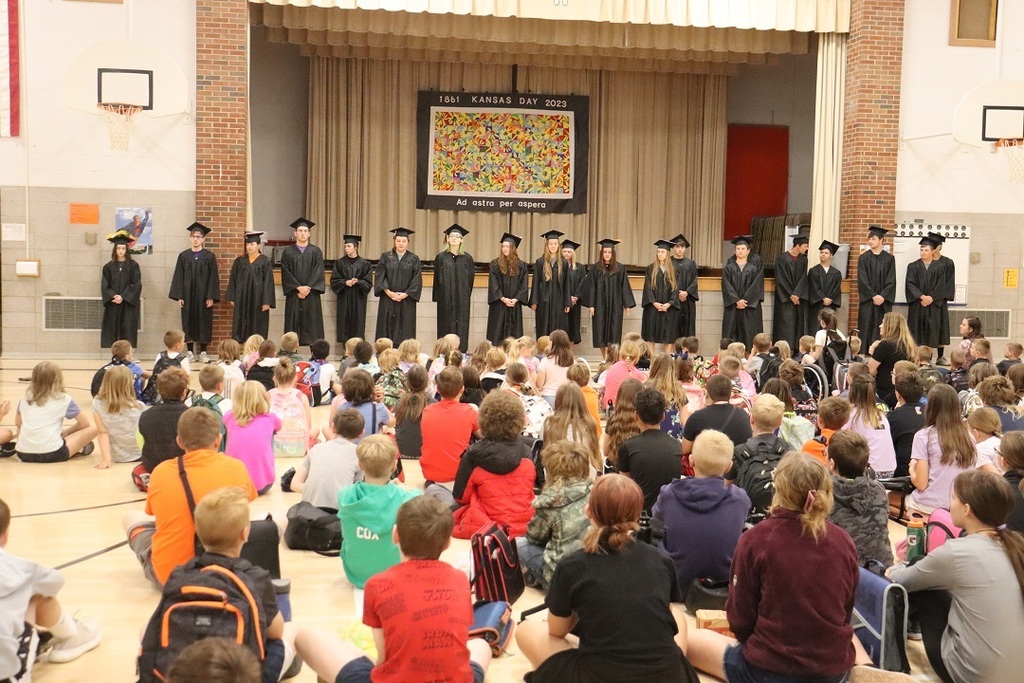 Ellis Junior High School's Awards Assembly will be held on Wednesday, May 17, 2023 at 8:00 a.m. in the Ellis Jr./Sr. High School Auditorium. Parents are welcome to attend! The EJH Awards Assembly will be recorded and posted on our district's YouTube channel at
https://www.youtube.com/USD388
following the awards.