What a great crowd for PTO bingo night.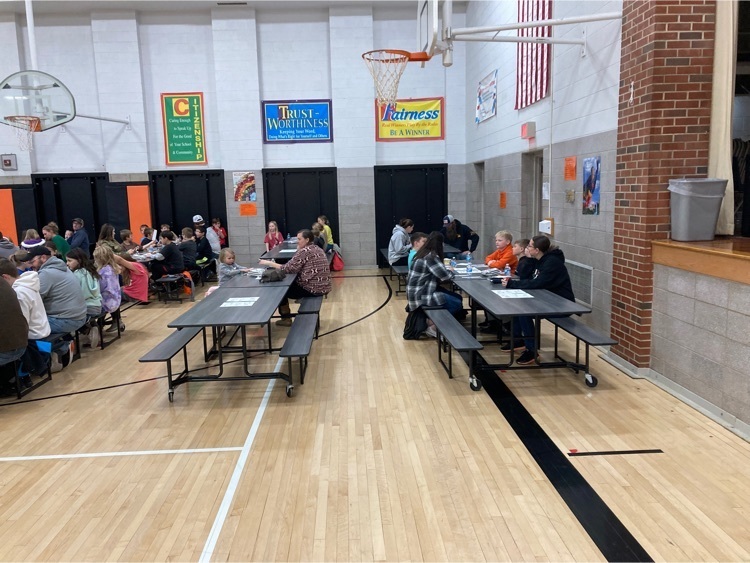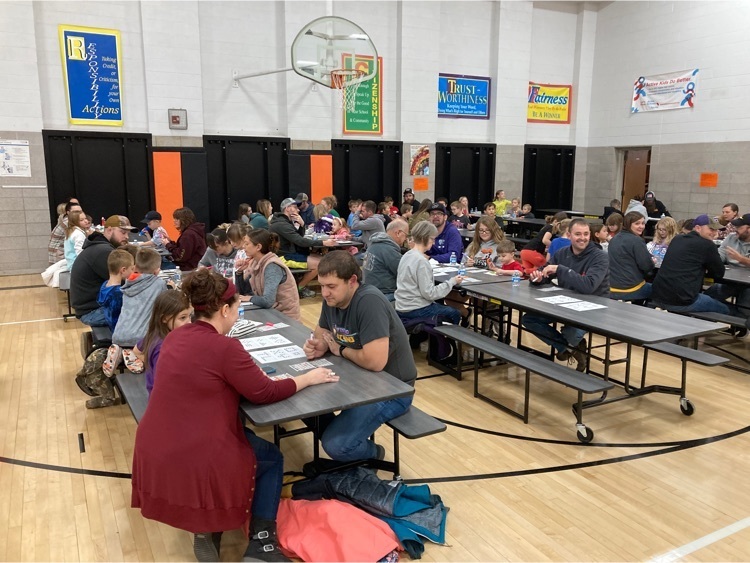 Kirk Smalley from Stand For The Silent spoke to 4th-12th graders today about bully and suicide prevention. Thank you to Dakota Metzler, Kamden Keller, and Taylor Seibel for assisting with the assembly.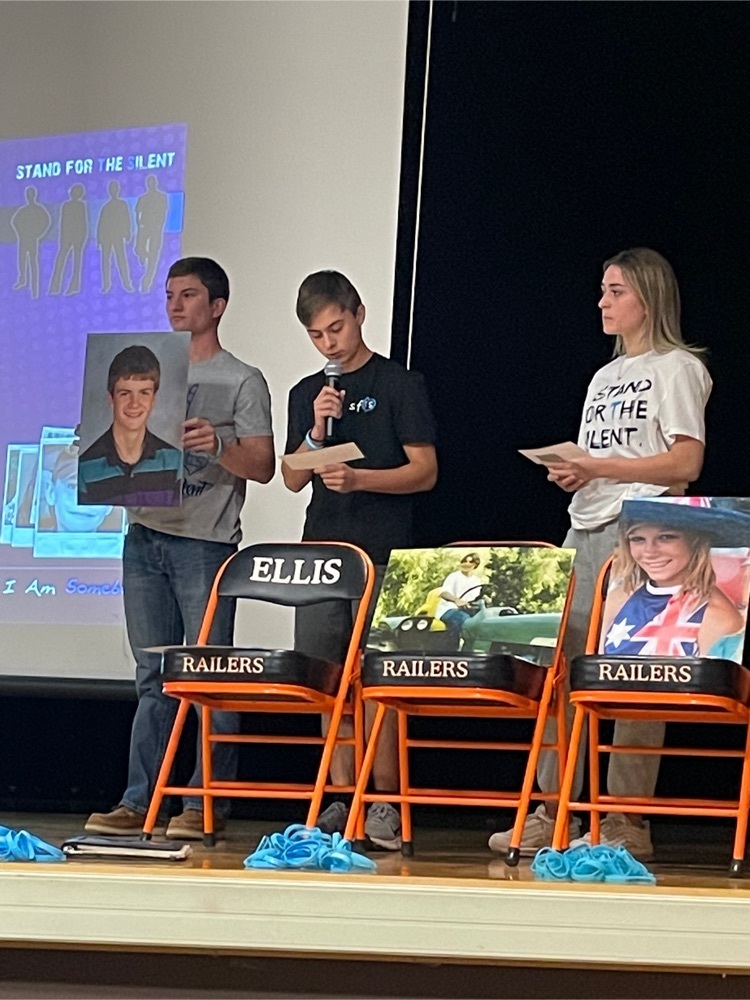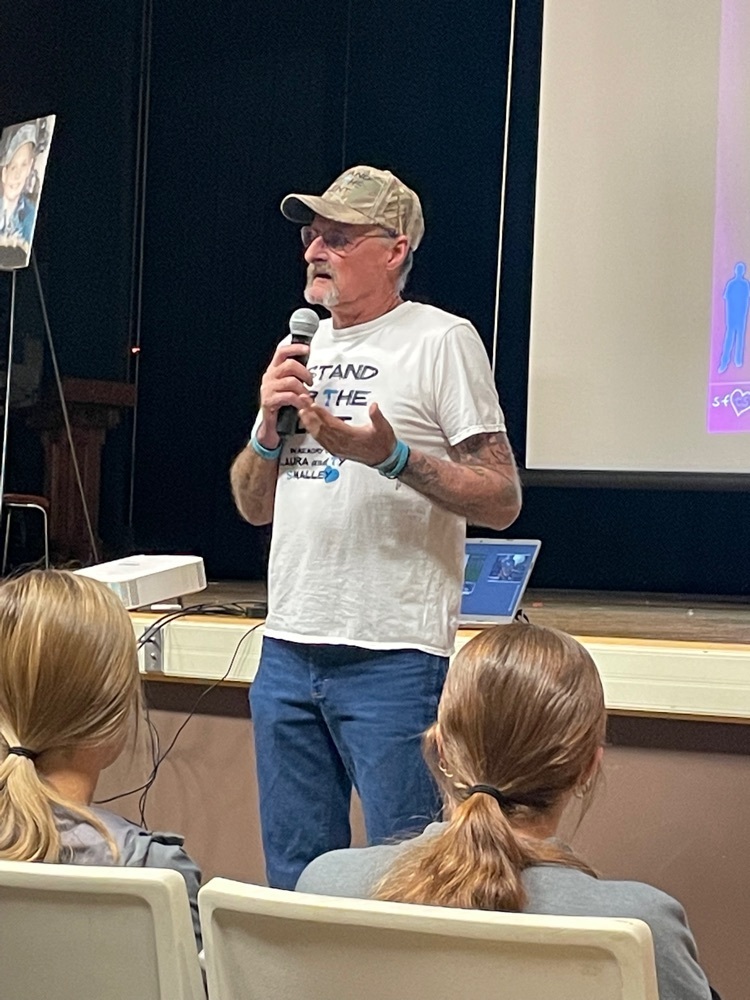 High School KAYS spending some quality time with our grade school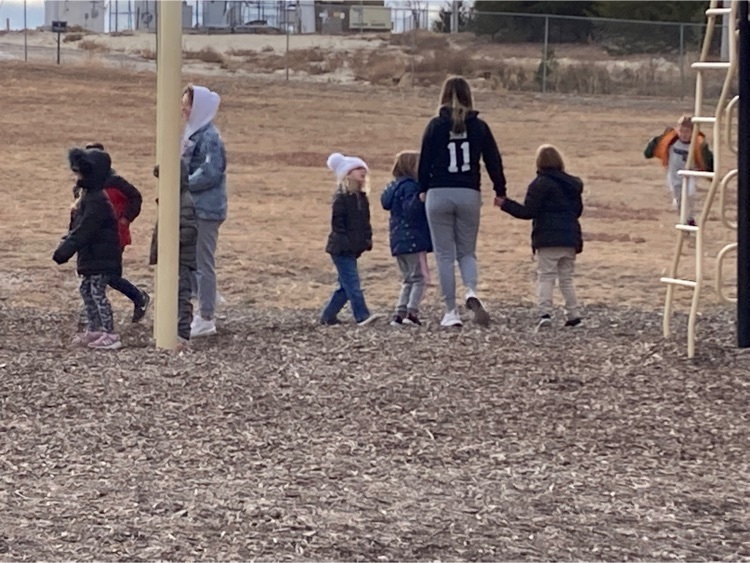 The HS KAY Club presented first responders with homemade muffins that our FACS classes made to thank them for all they do.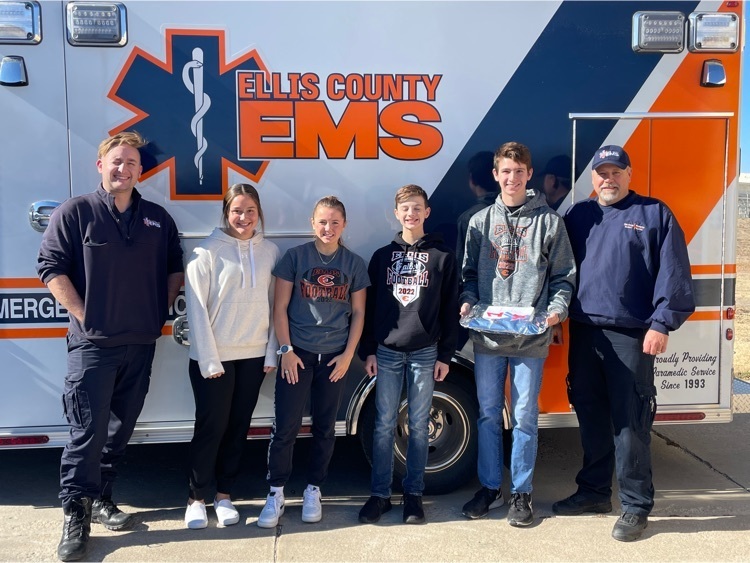 We honored our veterans and active military today. Thank you all for serving our country and attending the ceremony today.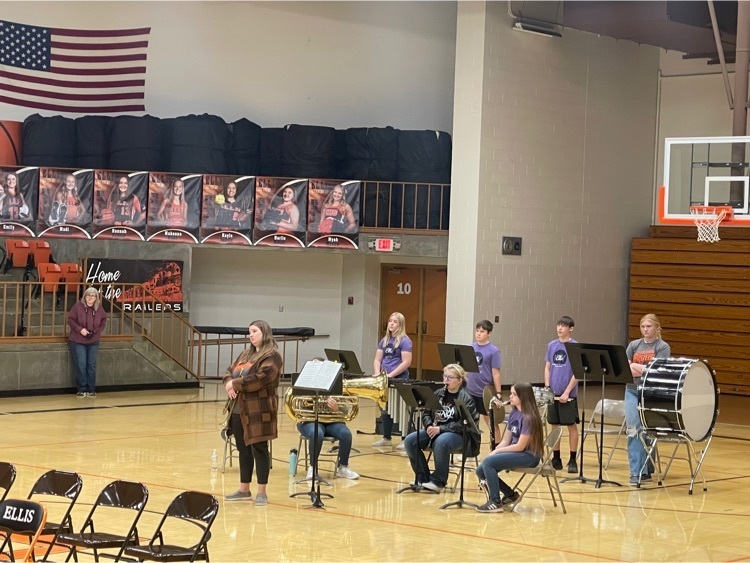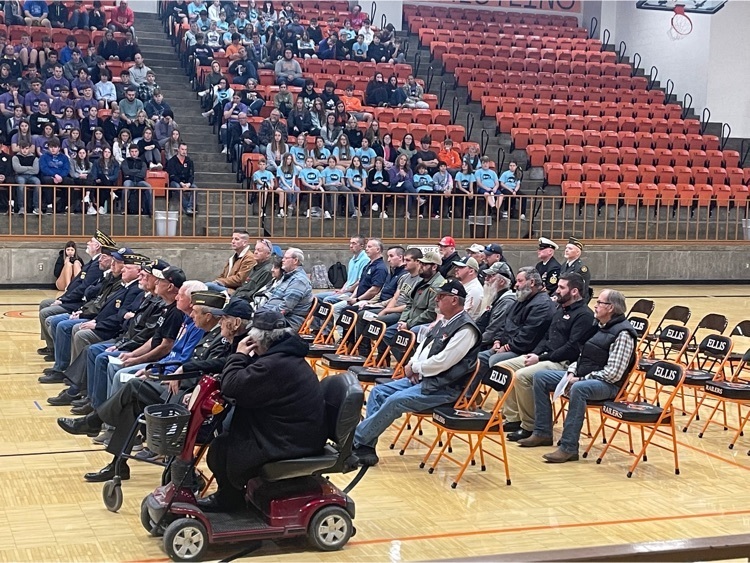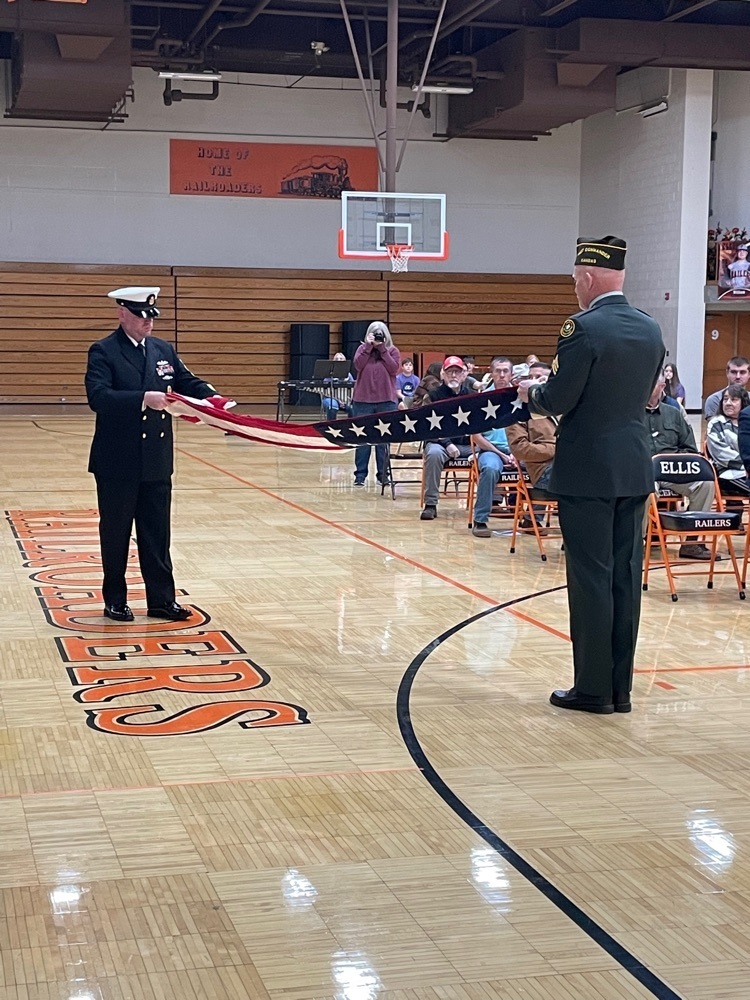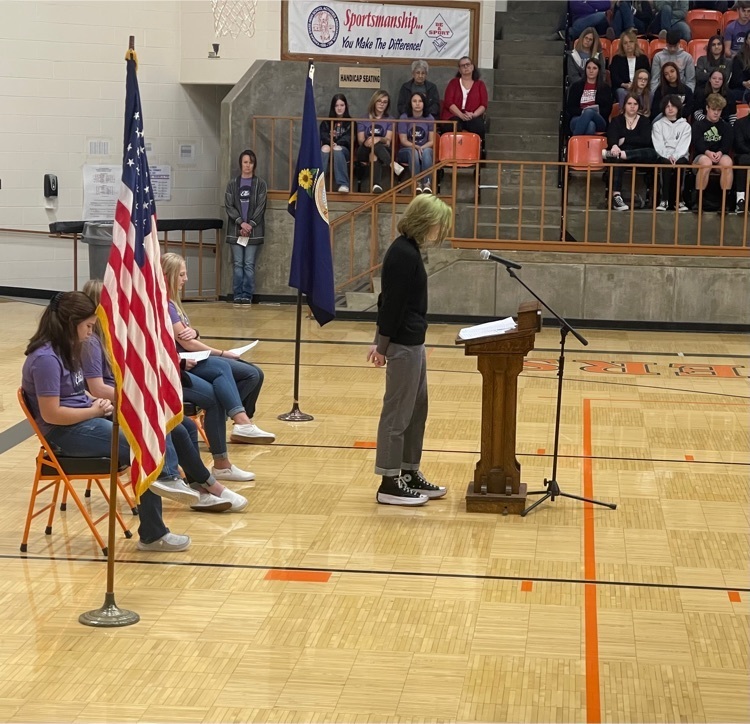 Brent Hirsch spoke to JH students about his job as an engineer at Cross Manufacturing. Thank you Brent!

Please join the Ellis HS KAY Club in honoring our Veterans and those currently serving in the military on Friday, November 11th at 9:00 in the EHS Gym. Everyone is welcome to attend this assembly.
Tomorrow is the last day that dental screening forms will be accepted.  All students will be screened unless an opt-out form is submitted to the health office.  If you would like your child to receive an application of fluoride by First Care Clinic, please submit the consent to the health office.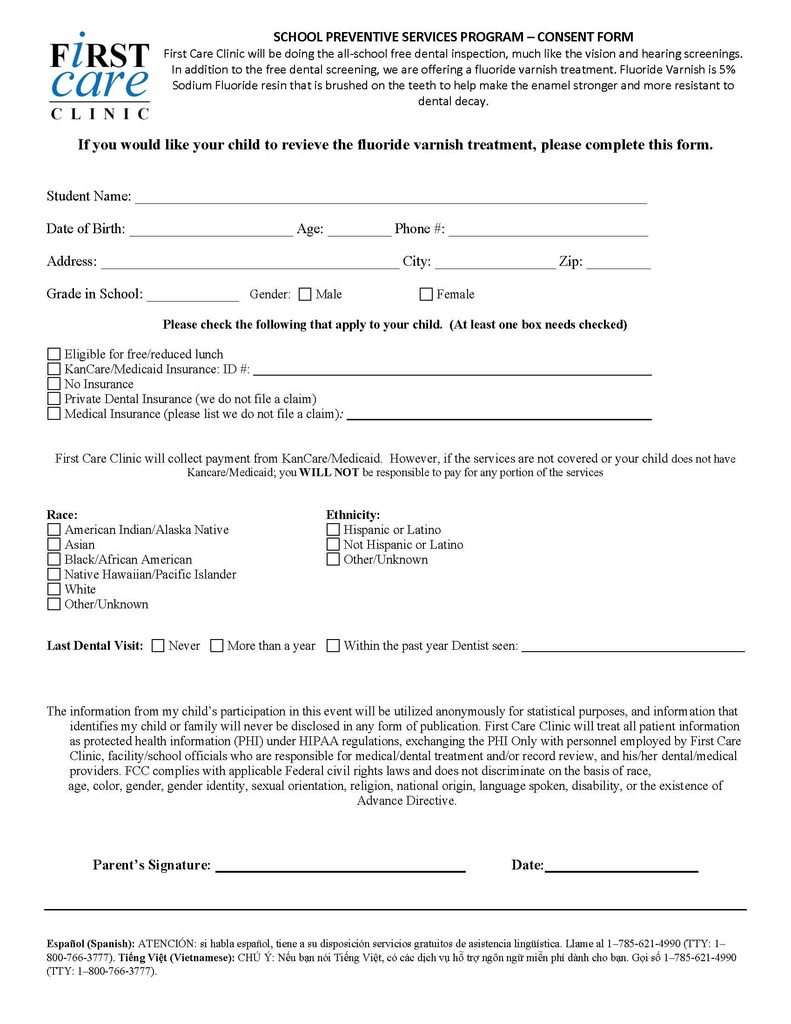 JH and HS KAY officers are attending the KAY Regional Conference in Stockton. They will be coming home with great ideas!

Scholar's Bowl in Ness City- Varsity finished 2nd and JV finished 3rd. Great job!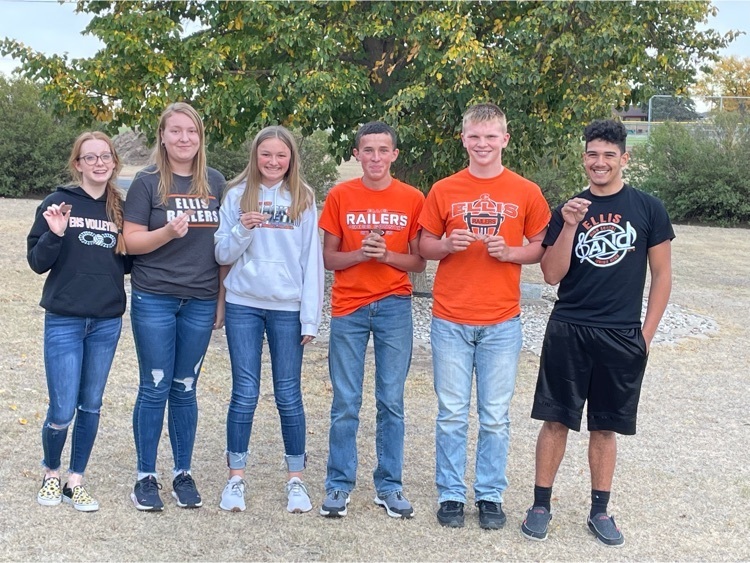 Trick or treat so Others Can Eat has been postponed until next Sunday.
Congratulations Mrs. Dusin WGS teacher of the month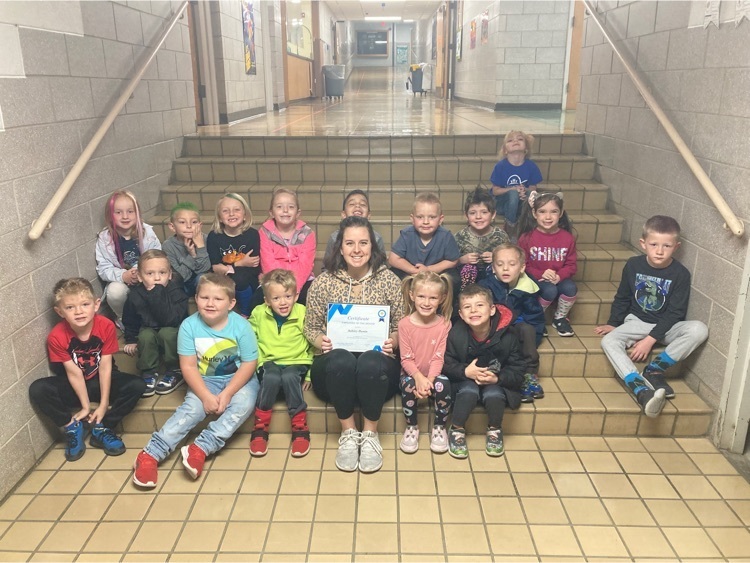 Seniors are learning valuable self defense skills this morning. Thank you Kenton Russell and Dakota Gulley.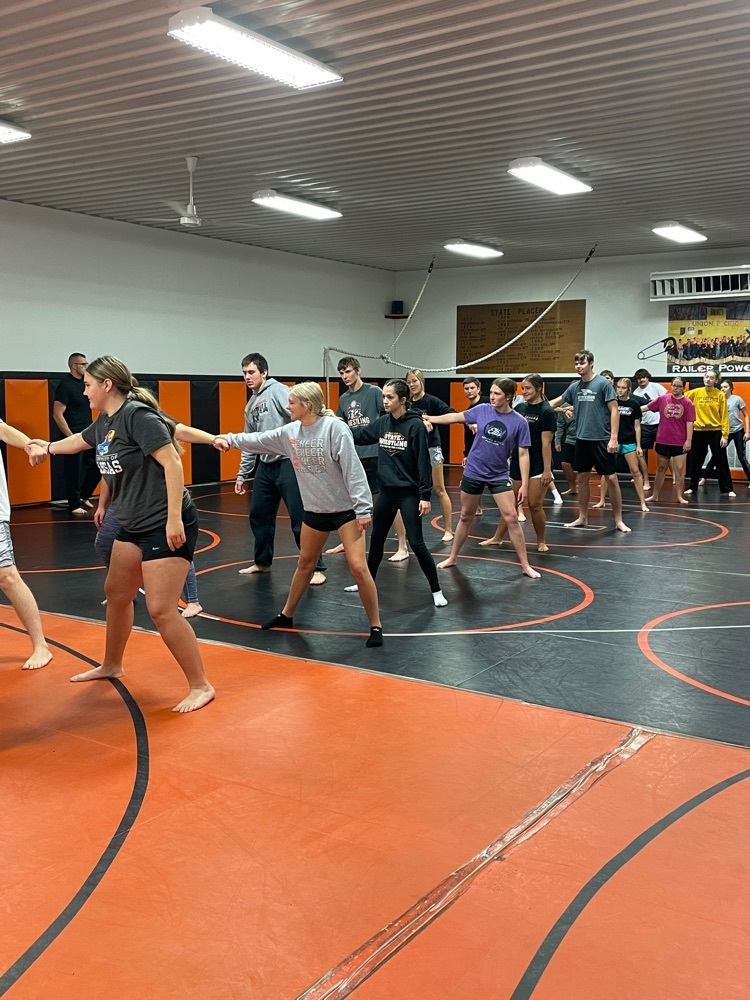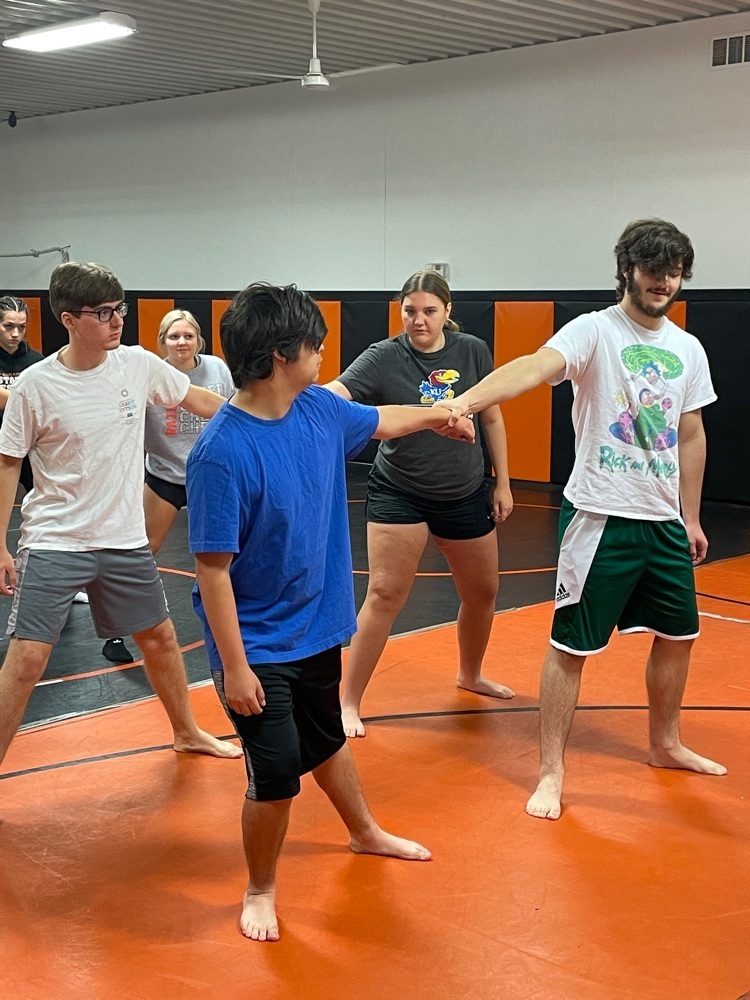 Today is Bus Driver Appreciation Day! Thank you Mike, Paulette, Katie, Bob, Eldon, and Allen for taking great care of our kids. Your job is so important and the care and safety you provide are priceless! Thank you!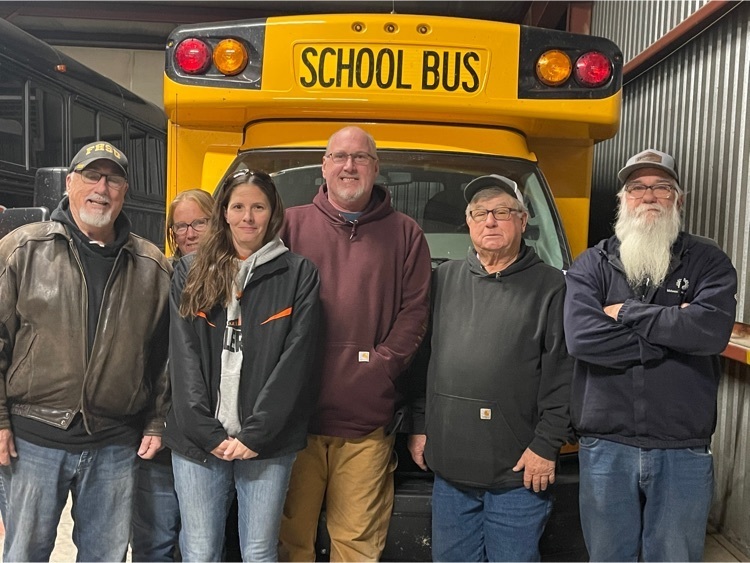 The Juniors participated in a Mock Trial at the Ellis County Courthouse this morning. They did a great job!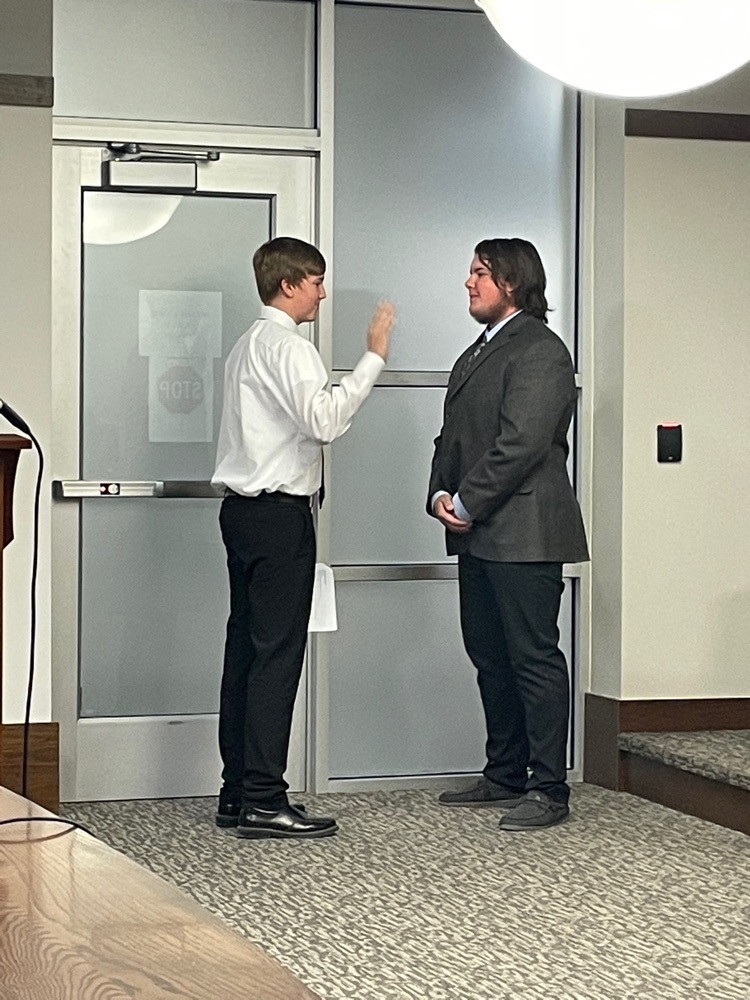 Katie from Jana's Campaign spoke to our JH and HS students today about healthy relationships and red flags of a controlling, unhealthy relationship. Thanks Katie!
Dear Ellis Patrons, November 8th is the General Election in our state, and your vote can make a difference for Kansas schools. Whether you plan to vote in person or by advance ballot, there are a few dates you will need to keep in mind: October 18th - is the voter registration deadline. To confirm your registration is current, visit
www.ksvotes.org
. October 19th - November 7th is the timeframe in which you can cast your vote early via an advance ballot or at the following locations (Insert local county/city info on early polling locations/times – these dates may differ by county). November 1st - is the last day to request an advance ballot; you can submit your request online at ksvotes.org. November 8th - is Election Day! Vote in person at your designated polling place. Make your plan now to ensure your voice is heard this November, and encourage your friends, family members, and coworkers to do the same. Sincerely, Janice Wilson Superintendent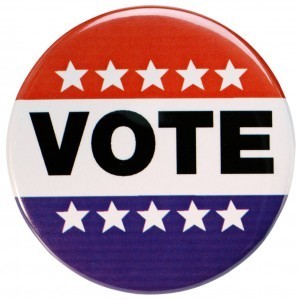 The Railroader football team picked up a win tonight on the road by blanking Belleville-Republic County, 16-0. 🚂🏈

The HS KAY Club will be having an assembly on November 11th at 9:00 to honor our local veterans on Veteran's Day. Community members are invited so please spread the word. If you have questions, please contact Nicole Carroll
ncarroll@usd388.com
or Justin Whyte.