Happy Thanksgiving USD 388 Families, As Thanksgiving break approaches, I am thankful for the opportunities staff has had to work with your children. We are so proud of their personal and academic growth and successes so far this school year. Your children are fun, focused, and dedicated to meeting their educational challenges. In this season of reflection and gratitude, I sincerely say "Thank You!" for everything you have done, are doing, and will continue to do to help and support our students, our staff, and our wonderful school community. Finally, may you and your family experience a most restful break. Janice Wilson Ellis USD 388 Superintendent
A big thank you goes out to the Ellis Police Department for spending some time with WGS students this morning. Cocoa with Cops. The students really enjoyed it.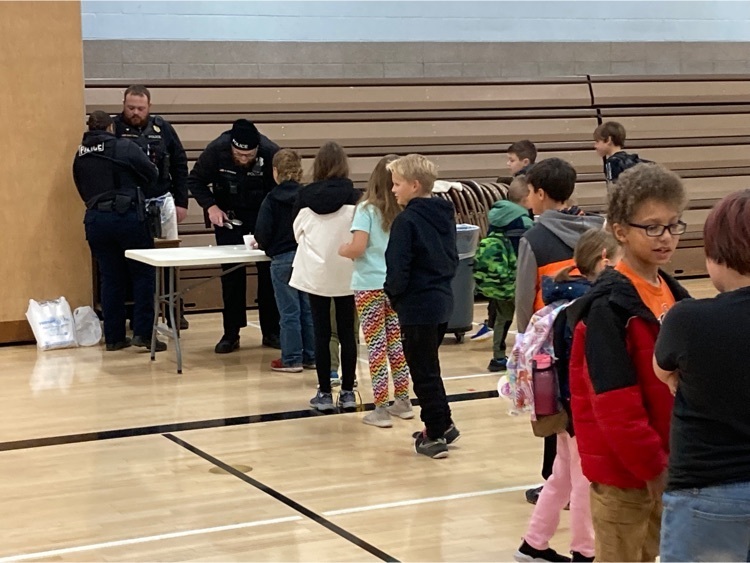 Congratulations to Mrs. Kuppetz named classified staff of the quarter
Congratulations to Mrs. Russell, WGS teacher of the month for October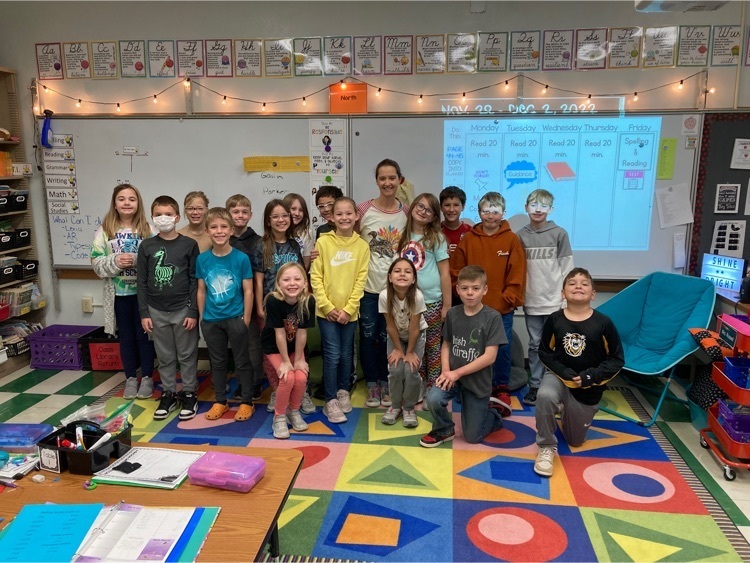 What a great crowd for PTO bingo night.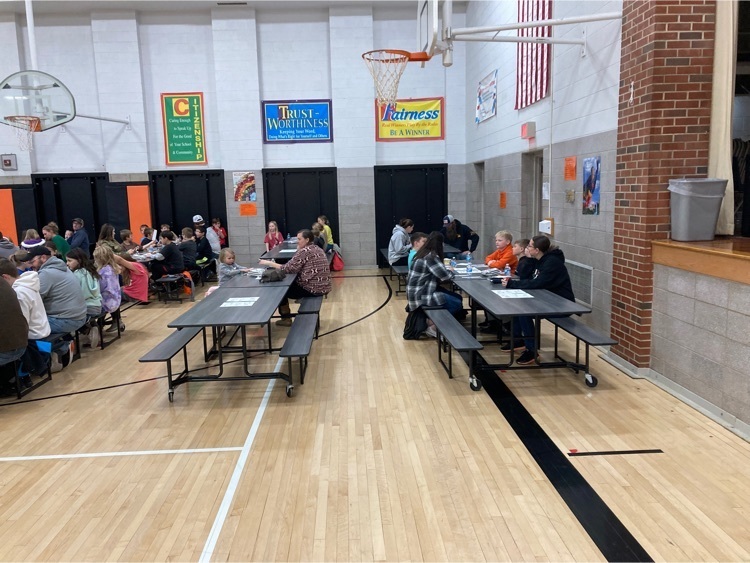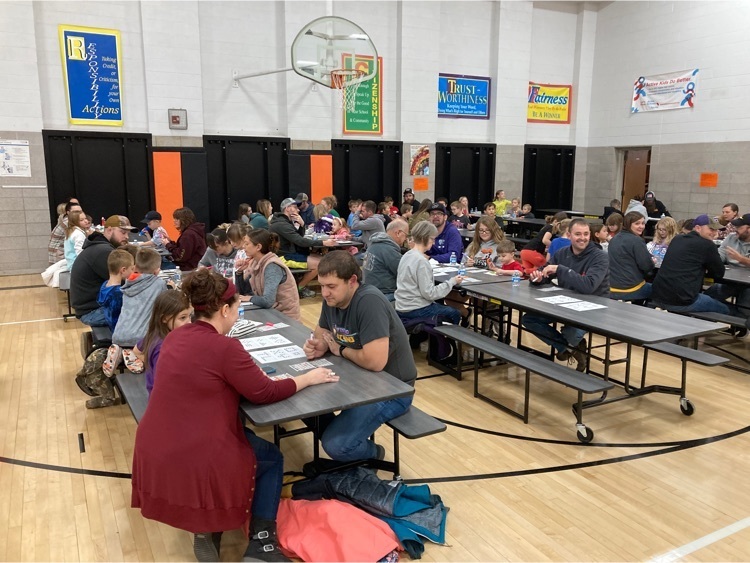 Kirk Smalley from Stand For The Silent spoke to 4th-12th graders today about bully and suicide prevention. Thank you to Dakota Metzler, Kamden Keller, and Taylor Seibel for assisting with the assembly.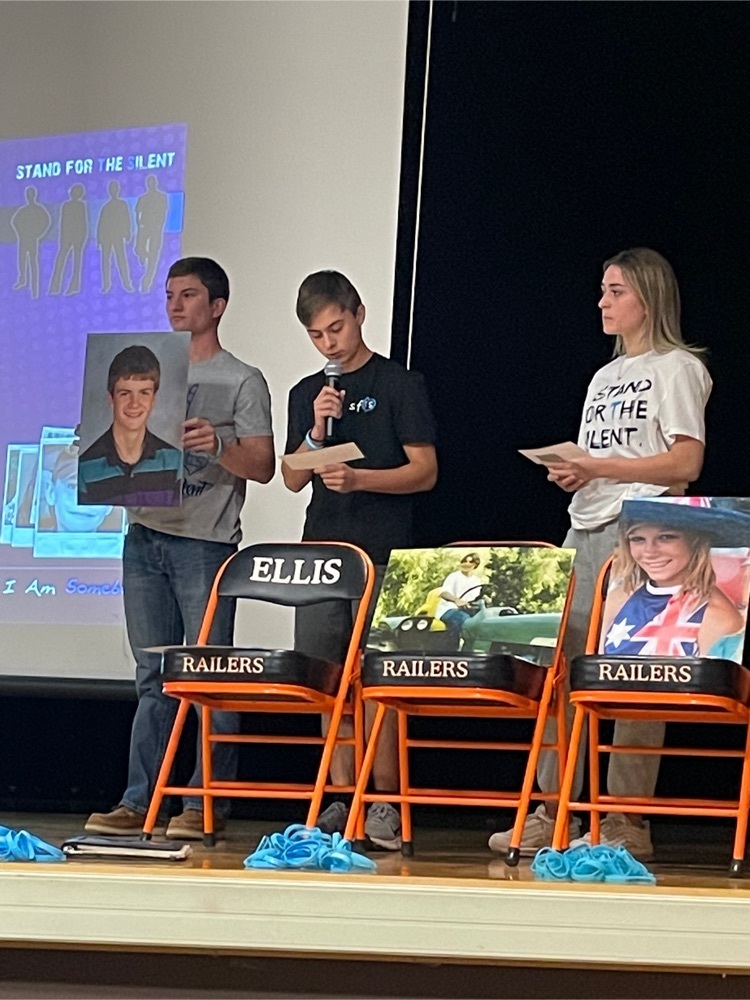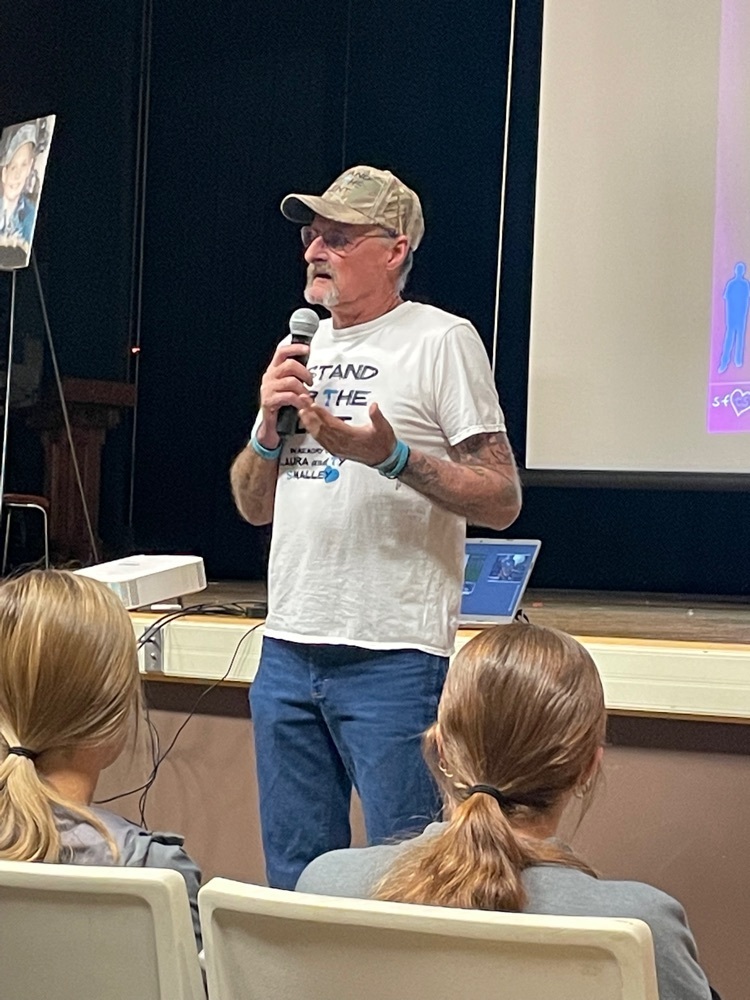 High School KAYS spending some quality time with our grade school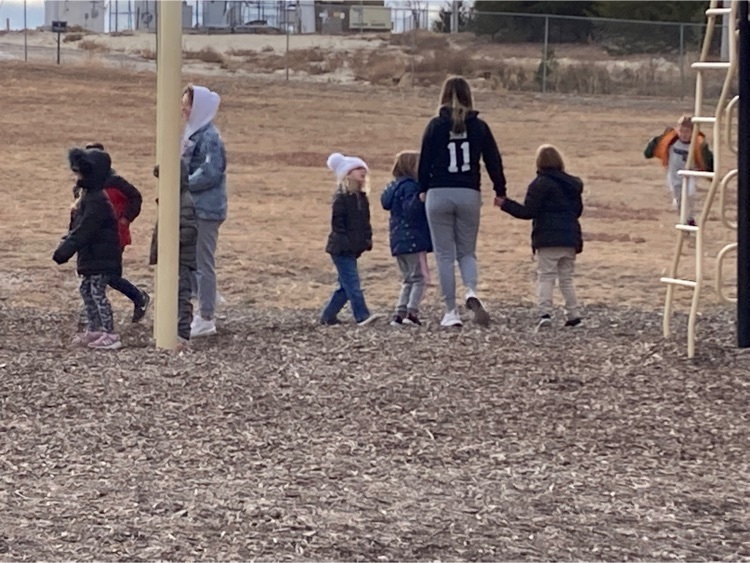 The HS KAY Club presented first responders with homemade muffins that our FACS classes made to thank them for all they do.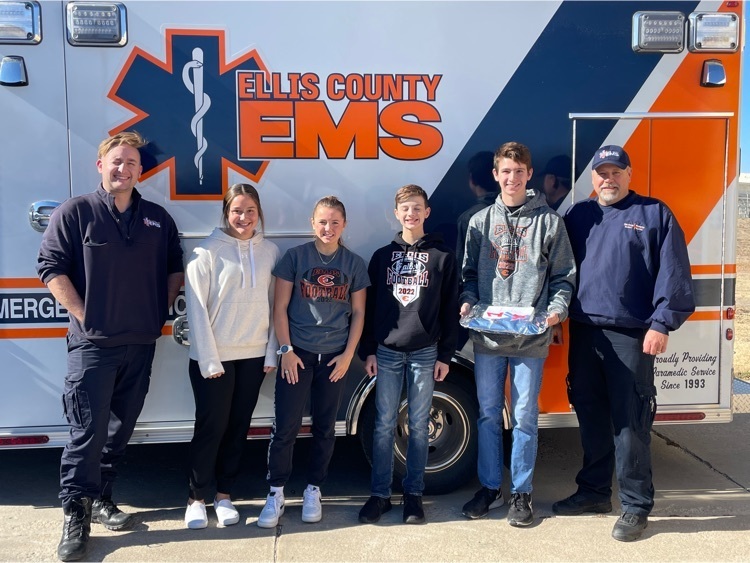 We honored our veterans and active military today. Thank you all for serving our country and attending the ceremony today.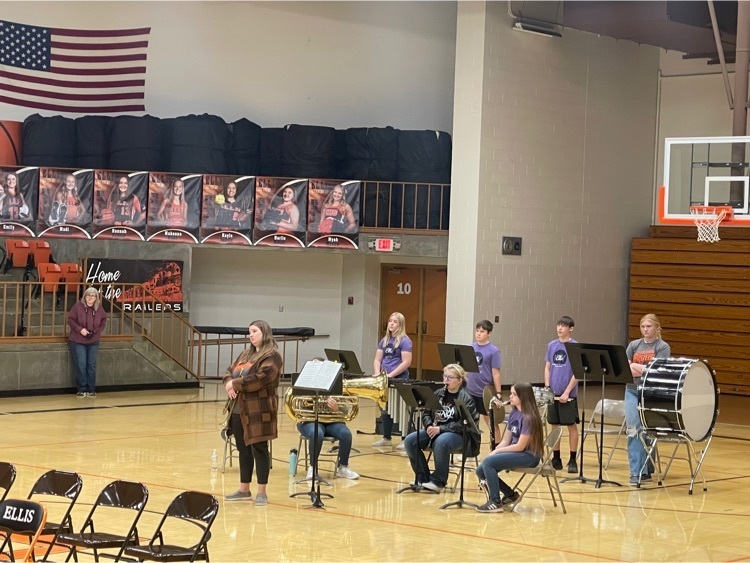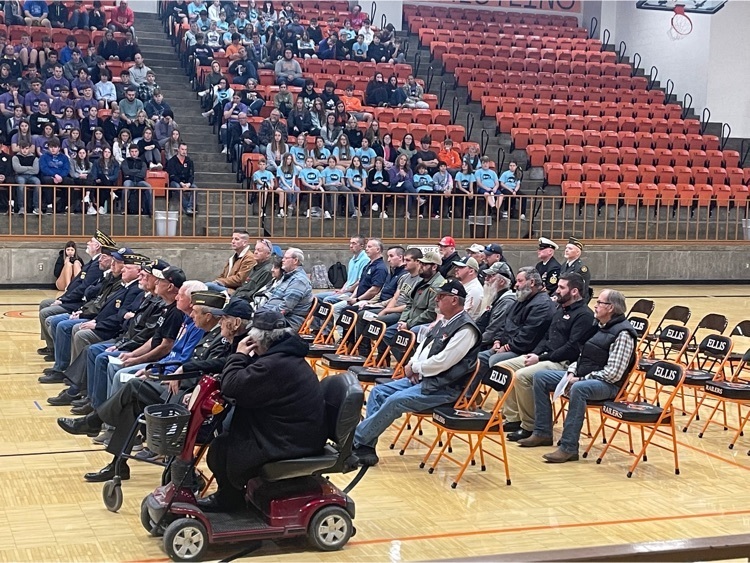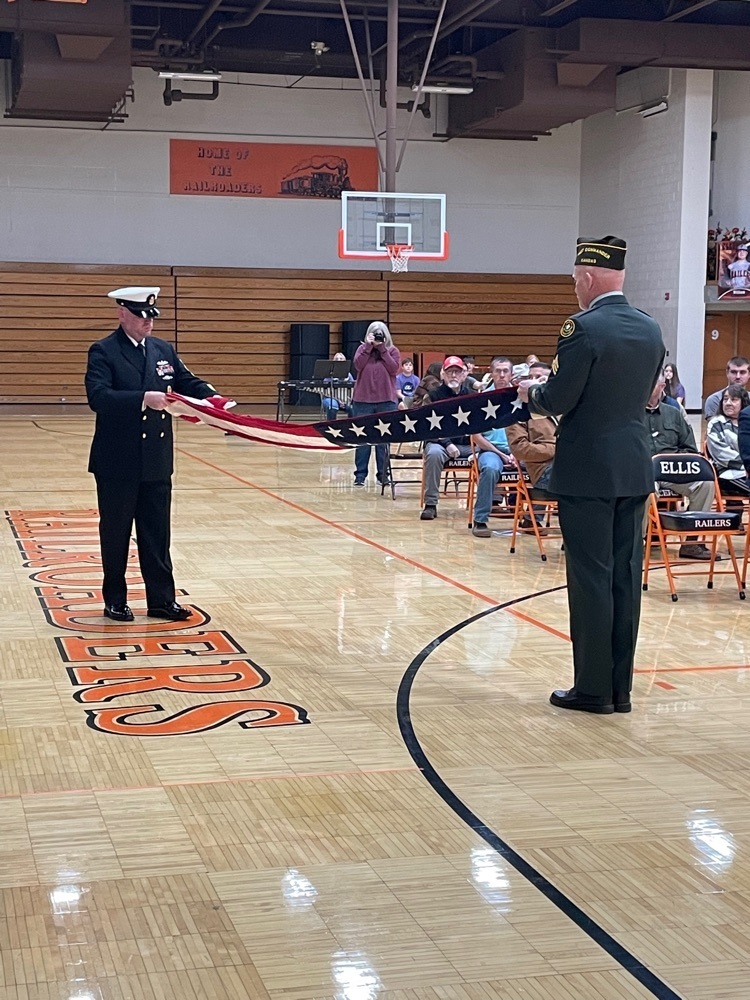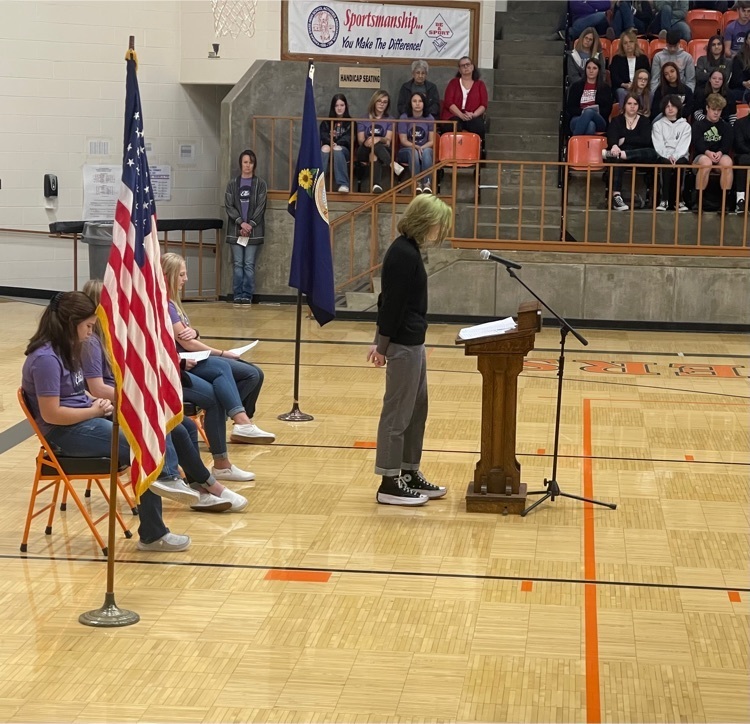 Brent Hirsch spoke to JH students about his job as an engineer at Cross Manufacturing. Thank you Brent!

Please join the Ellis HS KAY Club in honoring our Veterans and those currently serving in the military on Friday, November 11th at 9:00 in the EHS Gym. Everyone is welcome to attend this assembly.
Tomorrow is the last day that dental screening forms will be accepted.  All students will be screened unless an opt-out form is submitted to the health office.  If you would like your child to receive an application of fluoride by First Care Clinic, please submit the consent to the health office.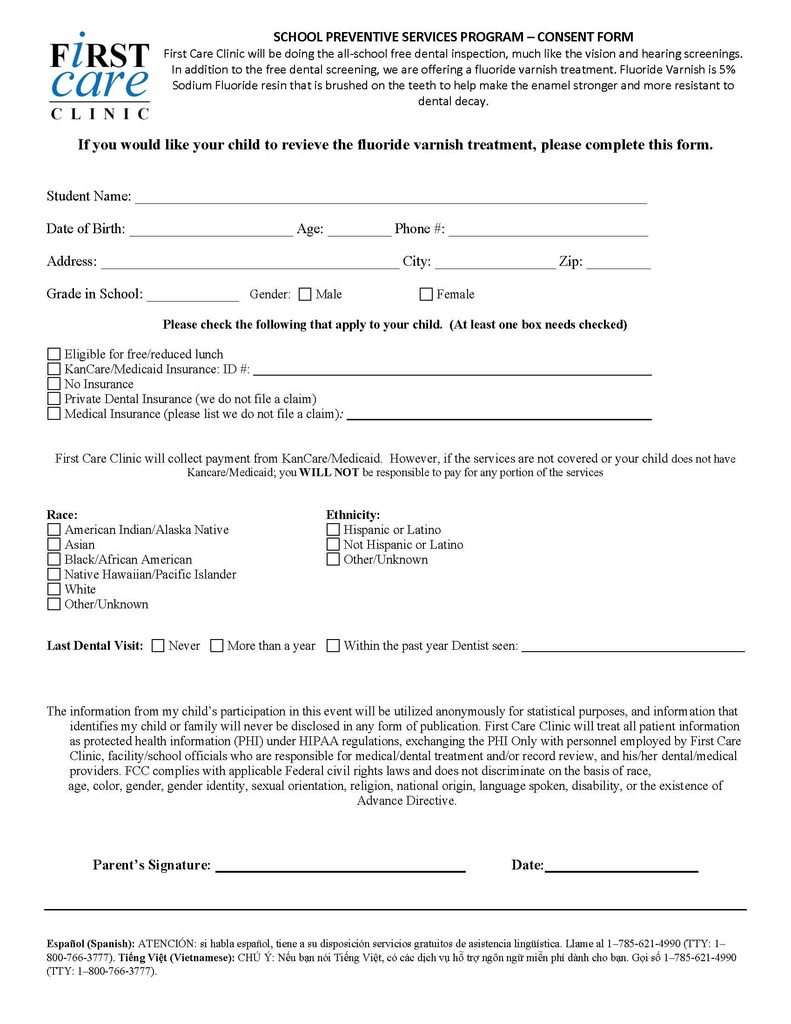 JH and HS KAY officers are attending the KAY Regional Conference in Stockton. They will be coming home with great ideas!

Scholar's Bowl in Ness City- Varsity finished 2nd and JV finished 3rd. Great job!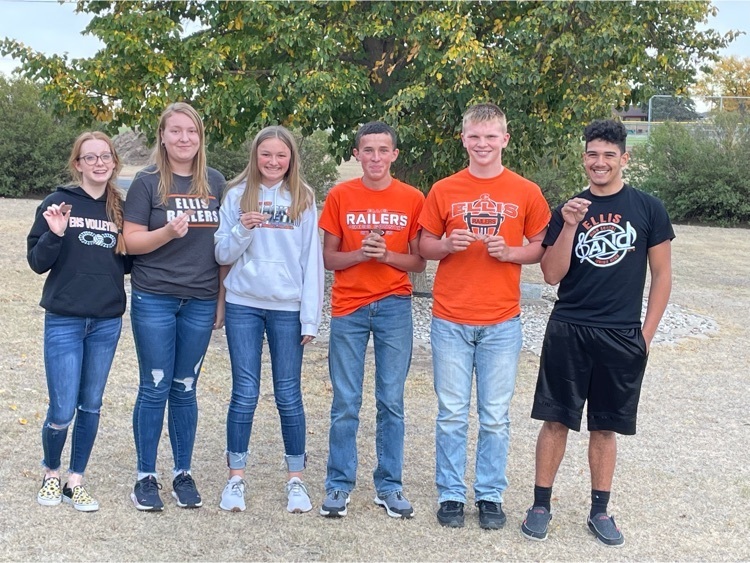 Trick or treat so Others Can Eat has been postponed until next Sunday.
Congratulations Mrs. Dusin WGS teacher of the month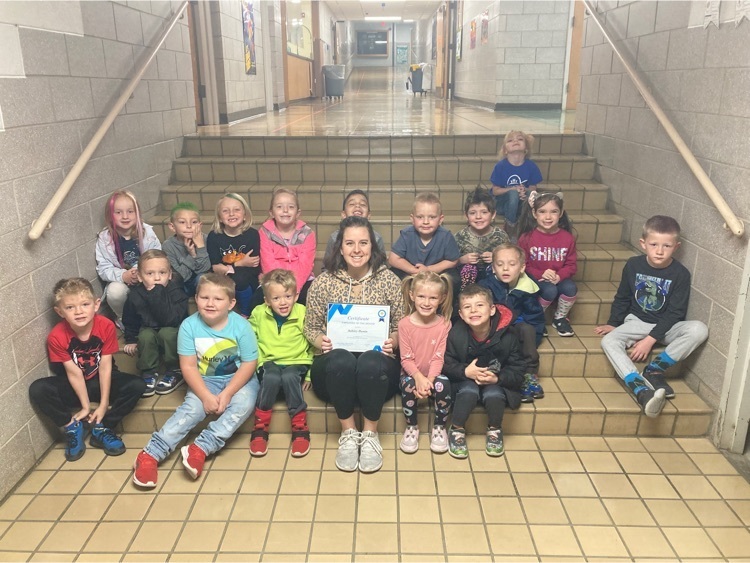 Seniors are learning valuable self defense skills this morning. Thank you Kenton Russell and Dakota Gulley.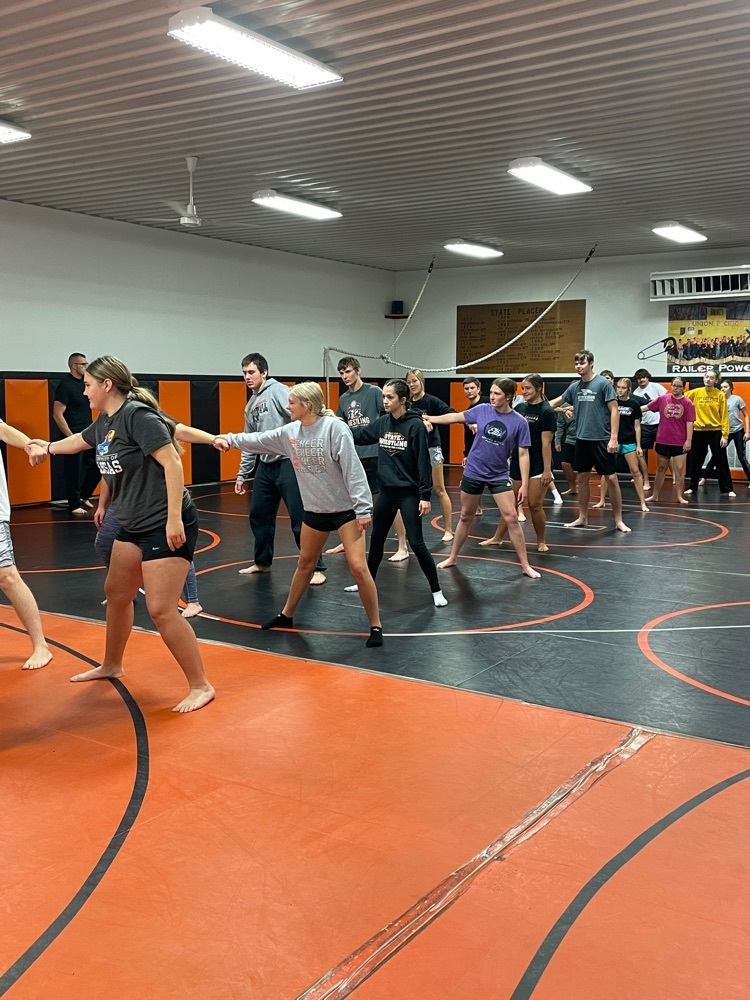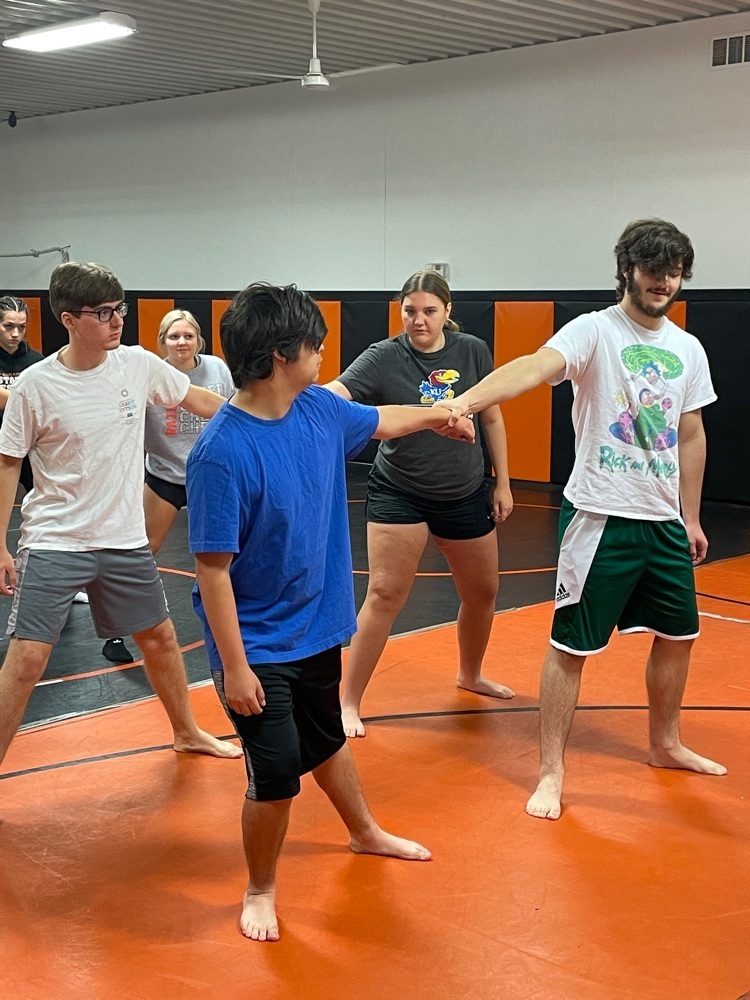 Today is Bus Driver Appreciation Day! Thank you Mike, Paulette, Katie, Bob, Eldon, and Allen for taking great care of our kids. Your job is so important and the care and safety you provide are priceless! Thank you!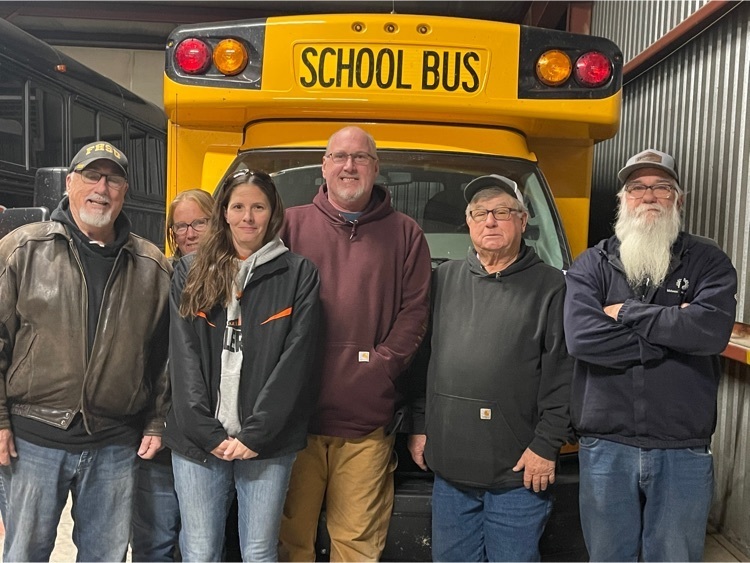 The Juniors participated in a Mock Trial at the Ellis County Courthouse this morning. They did a great job!